Lindsay Lohan 'GTA 5' Lawsuit: Actress Adding Charges Against Rockstar Games For Alleged Character Likeness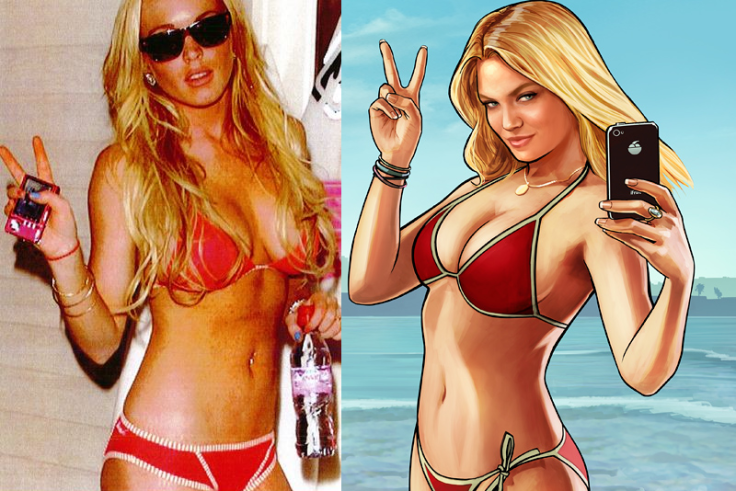 Lindsay Lohan's case against Rockstar Games is getting serious. The 28 year-old actress filed a lawsuit against "Grand Theft Auto 5" developer Take-Two Interactive in early July and is now alleging that her likeness was also used in many additional ways in the 2013 action adventure game.
On Thursday, Lohan's lawyers added 45 pages of pictures to its original complaint, displaying photos of the actress that they felt looked a bit too similar to a number of different "GTA 5" references. Lohan even claimed the "GTA 5" bikini girl was modeled after herself, and that Rockstar used a "look-a-like model to evoke the persona and image" of Lohan by imitating a photograph from 2007.
Lohan's lawsuit originally stated that in-game character Lacey Jonas was based on her likeness. The suit was filed on July 2 in New York City, where Rockstar Games, a Take-Two subsidiary, is based. Lohan claimed the character's clothing, voice, image and style were extremely similar to her own. The New York City-born actress also said the game depicted West Hollywood's famous Chateau Marmont hotel, where Lohan once resided.
In August, Rockstar's legal team claimed the star filed the lawsuit "for publicity purposes," adding that the only similarities between Lohan and the in-game character that she claimed was created in her image was that they were both young, blond women.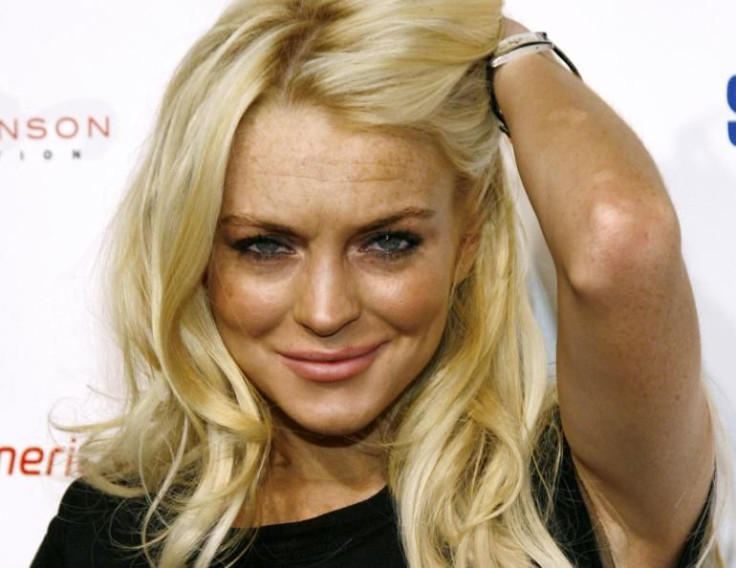 "A common interest among all celebrities, actors, singers, and athletes has undoubtedly been to protect their likeness and personas from misappropriation by unscrupulous merchandisers who purely seek financial gain without compensation," Lohan's lawyers said in the court documents.
"The defendants have misappropriated plaintiff's likeness, voice, image and persona without the consent from the plaintiff."
When you find Lohan's alleged character, Lacey Jonas in "GTA 5," she's hiding in an alleyway from a mob of paparazzi in Downtown Vinewood. Your mission is to take her home without killing anyone. During your interaction, Jonas continually complains about the burdens of being famous. She also alludes to her vapid lifestyle, spewing out the following phrases:
"I am so fat, oh my God, they cannot get a shot of me!"
"How's my hair? Do I look cute?"
"I'm the voice of a generation!"
"I'm the closest thing to royalty these people have!"
Think Lindsay will win the case? Leave a comment below.
© Copyright IBTimes 2023. All rights reserved.