LinkedIn Corp. (LNKD) Gives Microsoft A News Feed And A Means To Compete With Facebook, Google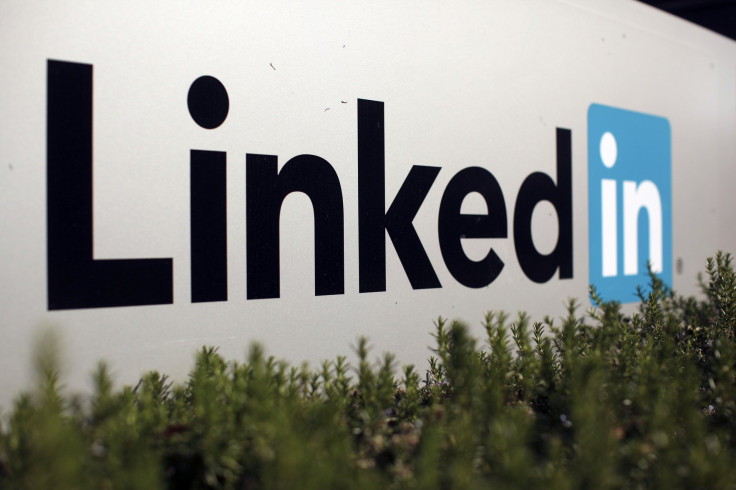 LinkedIn, the social network for adults, wants to grow up. Microsoft announced Monday it had acquired the business network, everyone's resume on the web, in a $26 billion all-cash deal that valued the company at $196 per share.
LinkedIn will maintain some independence after the deal; its chief executive Jeff Weiner will remain and report to Microsoft CEO Satya Nadella. It will also be able to leverage the resources of a company that has dominated the work-productivity software market for more than 30 years.
"The LinkedIn team has grown a fantastic business centered on connecting the world's professionals," Nadella said in a statement. "Together we can accelerate the growth of LinkedIn, as well as Microsoft Office 365 and Dynamics, as we seek to empower every person and organization on the planet."
Microsoft has big plans for LinkedIn's news feed, which in the future could be informed by Microsoft's desktop and cloud productivity apps. "What we have at Microsoft today is the Microsoft graph, people and their relationships, their calendars, their projects. And of course LinkedIn has its own professional network," Nadella said on a conference call. "If you connect these two graphs, that's how the magic starts to happen. We can really transform the lives of professionals."
Nadella said he envisioned a news feed that understood your business calendar, what meetings you had coming up and whom you were meeting. He also said Bing, Microsoft's search engine, will be strengthened by connecting with LinkedIn's people and professional network. LinkedIn will also be integrated with Microsoft's voice assistant Cortana. "LinkedIn essentially becomes the social fabric across all of Microsoft," the CEO told investors.
At $26 billion, it's Microsoft's largest-ever acquisition and Nadella's biggest move to reshape the company since he took over from Steve Ballmer in 2014. "This is the first time Satya Nadella has put his foot down and really bet the company on something. At a move this big, he was probably consulting Bill Gates. Satya is finally now piecing together his true vision of where Microsoft needs to go," Johnny Won, managing partner of tech consultancy Hyperstop, told International Business Times.
LinkedIn has had a difficult few years with revenue growth flattening and diminished engagement among users. The network has grown to more than 400 million users, but only a quarter of those are active each month. James Gellert, CEO of Rapid Ratings, said he has issued a deteriorating rating since 2012.
"It's a logical one to stand out for Microsoft, which is trying to assemble assets to be more and more competitive in the enterprise industry," Gellert said.
Linkedin Corporation (LNKD) Stock Price | FindTheCompany
The company was founded in 2002, years before the launch of social networks Facebook and Twitter and long before the rise of messaging giant Slack. Now with a parent company, LinkedIn will be under much less scrutiny. "It's a long crazy road for a company to transition from being a momentum stock to a more value-oriented stock – frustrating for both investors and executives. This pressure is now gone," said Kim Forrest, VP and senior equity analyst at Fort Pitt Capital Group.
LinkedIn will become a valuable tool for Microsoft to sell its products and services within companies. "By establishing another link to those individuals, it becomes easier for the combined companies to cross-sell products and services. It may not lead to a great deal more organic growth, but it certainly won't hurt growth," James Brumley, analyst and feature writer at InvestorPlace.com, told IBT.
Microsoft has proven successful in expanding that software collection through acquisition. The most notable was Skype, which Microsoft purchased for $8.5 billion in 2011. And while, at the surface, it appeared not to be a "logical fit" due to its focus as consumer product, Forrest said, it has been integrated into Outlook and continues to expand as a communications center. Microsoft also acquired Yammer, a messaging service for businesses, in 2012 for $1.2 billion; Yammer is used 500,000 organizations, including 85 percent of the Fortune 500.
Still, competitors have continued to make plays at both of these businesses. Facebook is expected to release its own business network, Facebook At Work, later this year, and Slack, the startup messaging service seemingly come out of nowhere, has grown to one of the most valuable tech startups.
"This is Satya's first 2-digit [billion]-plus deal. Steve Ballmer would make these every other year and they didn't really pan out," Won said. "Microsoft is now going to be much under a different kind of scrutiny of what the future direction is."
Microsoft stock was trading around $50 Monday afternoon, down about 2.8 percent. LinkedIn was trading around $192, up about 47 percent.
© Copyright IBTimes 2023. All rights reserved.