Lisa Bonet Photographed Wearing Wedding Ring Amid Jason Momoa Divorce: Report
KEY POINTS
Lisa Bonet was seen in Los Angeles Wednesday wearing what appeared to be her wedding ring on her left ring finger
The sighting comes nearly two months after Bonet and Jason Momoa announced that they were going their separate ways
The exes grew apart because of "different focuses," a report claims
Lisa Bonet may have yet to ditch her wedding ring despite her split from her husband Jason Momoa.
The 54-year-old Emmy Award nominee was photographed Wednesday wearing what appeared to be her wedding band on her left ring finger while out and about in the Topanga Canyon neighborhood of Los Angeles, People reported.
Bonet's rep did not immediately respond when the outlet reached out for comment.
The sighting comes nearly two months after Bonet and Momoa announced that they were going their separate ways following five years of marriage and nearly 17 years together as a couple.
In January, the exes shared a joint statement via Momoa's Instagram account, saying: "We have all felt the squeeze and changes of these transformational times… A revolution is unfolding and our family is of no exception… feeling and growing from the seismic shifts occurring."
The "Aquaman" star and the "Cosby Show" actress said at the time that the love between them "carries on" and that they shared the news of their split so that "as we go about our lives we may do so with dignity and honesty."
Following their breakup, an unnamed source told People that Momoa and Bonet "were amazing for years, until they no longer were" and that they grew apart because of "different focuses."
"A few years ago, Jason was struggling to find work. Now his career is booming. And he wants to keep working as much as he can," the insider said, noting that Bonet "has had no interest in joining" Momoa "on every location" as she "enjoys her life in L.A."
In late January, reports emerged that Momoa had moved out of the home he shared with Bonet and their children, son Nakoa-Wolf, 13, and daughter Lola Iolani, 14, and lived for a while in his luxurious Ford RV in Los Angeles. The actor was photographed going in and out of the $750,000 black camper van parked at a friend's house, near the former couple's home in Topanga Hills.
Momoa has maintained a close bond with Bonet's daughter, Zoë Kravitz, despite the breakup. He was present at the "Batman" premiere and brought along Lola and Nakoa-Wolf.
Momoa praised Kravitz's performance in the D.C. film, saying that she was "perfect as Catwoman" and that he was very proud of her.
The "Game of Thrones" alum was also spotted bonding with Kravitz's boyfriend, Channing Tatum, at the movie premiere's afterparty. He later expressed support for his stepdaughter and the "Magic Mike" actor's relationship.
Momoa said he approved of Tatum, describing the other actor as "wonderful." He added that he was confident about Kravitz's choices, saying, "She's a big girl."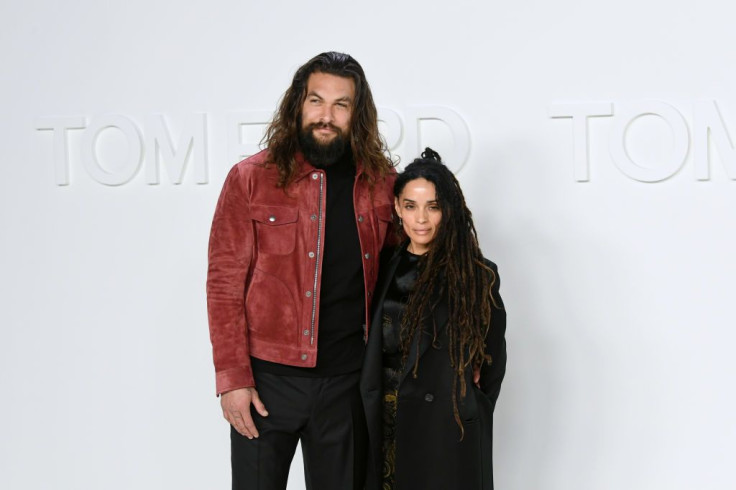 © Copyright IBTimes 2023. All rights reserved.