Lisa Rinna Shares 'Sweetest Most Unexpected Moment' During Thanksgiving After Mom's Death
Lisa Rinna celebrated her first Thanksgiving without her mother, Lois DeAndrade Rinna. However, she received a sweet surprise from her friend during the Thanksgiving dinner.
The 58-year-old actress took to Instagram on Thursday to share a sweet photo of a dinner table setting that had a name card kept on the table. Rinna noted that it was sweet of the host, friend Stephanie Hoover, to mention her mother's name "Lois" on a card, which was placed right next to her own card that read, "Lisa."
"This was the sweetest most unexpected moment tonight behind my place card was a card for Lois," she wrote in the caption. "We all cried. Thank you @stephanie_asher for a beautiful Thanksgiving."
Many fans took to the comments section to share positive messages.
One of the fans wrote, "Aww how beautiful and sweet Happy Thanksgiving Lisa to you and your family. Lois will always be with you," while another fan wrote, "Lois did that to tell you she is right there at your side no matter what. I am sure of it."
The actress also shared a dancing video of herself on the "Lovely Day" music track by Bill Withers on the same day and captioned it, "Here's to a Lovey Day! #HappyThanksgiving to you and your families __♥ ️ _ sending love and gratitude."
The actress also reflected on her mother's death, on Instagram Stories. "Let's keep this candle burning for all of our loved ones who can't be with us on this Thanksgiving," she wrote.
Lois died at the age of 93, on Nov. 15. Rinna first shared the tragic news of her Lois' stroke on Instagram along with a dancing video of her mom.
She broke the news by sharing her mother's black and white wedding day photo and captioned, "Lois DeAndrade Rinna. June 7, 1928 - November 15, 2021 5:05am. Heaven Has a New Angel."
However, some people also bashed Rinna for profiting on her mother's death as she promoted her beauty brand's lipstick, one week after sharing the tragic news.
On the work front, Rinna was recently featured in a TV series, "The Shrink Next Door."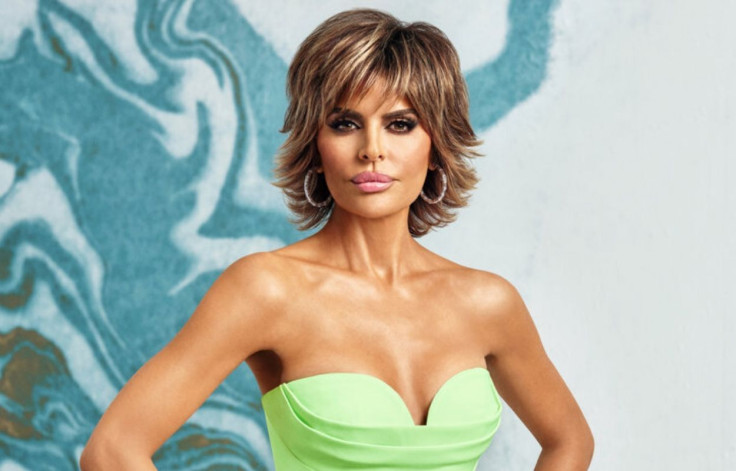 © Copyright IBTimes 2023. All rights reserved.