[Listen] Papa John's Founder John Schnatter Releases Controversial 'Racism' Recording That Ousted Him
The audio recording that John Schnatter claims led to his forced 2018 departure from Papa John's (PZZA) for making racist comments has been released amid a lawsuit between the media agency Laundry Service and the founder and former CEO.
The hour-long recording has been unsealed by the court and publicly released by Schnatter, who claims he was "set-up in an attempt to justify his outing from the company."
"It's a major relief to finally have more facts that reveal the truth of what really happened," Schnatter said in a statement. "Now the full recording is public, and people have the full picture. Everyone can hear for themselves how I was raised to totally reject racism. The American people can hear for themselves that the Laundry Service staff were laughing about setting me up to take a fall."
Schnatter is suing Laundry Service and its parent company, Wasserman Media Group, over a May 2018 conference call. He said the call was a "hot mic exchange" of a private conversion with employees of the media agency, previously employed by Papa John's.
The recorded call is being used by Schnatter as evidence in the lawsuit against the media agency, which he contends is proof that Laundry Service was plotting to ruin his reputation.
The full one-hour recording of the call, which contains explicit language, can be listened to here. A transcript of the call can be read here. The "hot mic" moment, which also has explicit language, can be listened to here.
On July 11, 2018, Schnatter resigned as chairman of Papa John's after Forbes published an article about him using a racial slur during a call with the media agency. Schnatter claimed he never used the racial slur but stepped down from his position with the company.
Since his departure, Schnatter has made a number of claims against Papa John's, saying that the chain "doesn't taste as good" as he speculated that it changed the recipe for its pizzas.
Shares of Papa John's were trading at $90.00 as of premarket open, up $1.36 or 1.53%.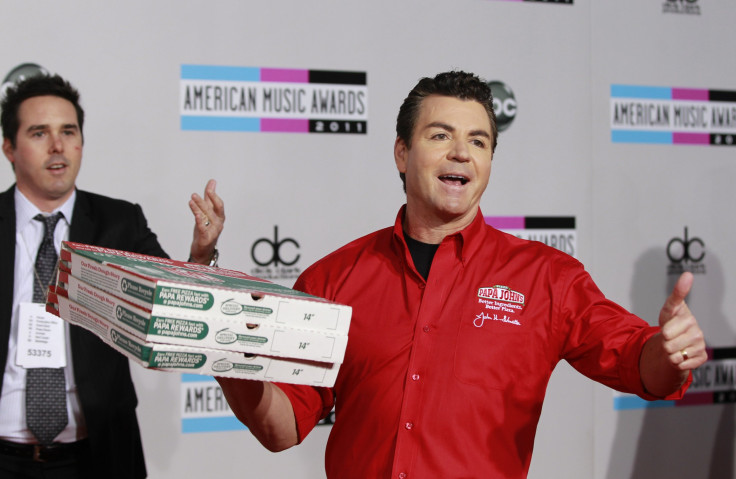 © Copyright IBTimes 2023. All rights reserved.