Is 'Little Fires Everywhere' Canceled Or Renewed? Season 2 Update After Finale
"Little Fires Everywhere" fans may be disappointed with the show's latest news. The series' executive producer revealed that it is unlikely the show will return for Season 2.
"In my heart, I feel like it's a limited series, I feel like we told the story," Liz Tigelaar explained to Entertainment Tonight. "I would shudder to think of a contrived way to get Mia and Elena back in each other's orbit that would at all feel real. I guess I would never want to say never, but I see this as a story that had its beginning, middle and end. And I love the ending. I wouldn't want to diminish Celeste's book by, I don't know, not cannibalizing it, but I wouldn't want to diminish it by turning it into what it isn't just because people liked it."
However, the showrunner added that she'd be happy to be apart of another season if Hulu renewed the series for Season 2.
"I'll be happy if it stays what it is, but at the same time, yes, selfishly I would, of course, love it to continue," Teeglar added. "This has been one of the best experiences of my life. I would be in that writers' room forever, and I would obviously write for Reese [Witherspoon] and Kerry [Washington] and everybody involved for the rest of my life. So, I want to say yes."
Megan Stott, who plays Elena's (Witherspoon) youngest daughter Izzy, would also jump for a chance to be apart of the show again.
"If they offered me another season with Izzy, I would definitely take it," Stott told ET. "I love Izzy and to play her again and seeing Izzy find herself, explore herself a little more and discover what's happening in her life and who she really is, I think that'd be so fun to play. If they did ask me to do a second season, I would [say yes] because Izzy's such an incredible character, and I don't think I could ever have such character like her ever."
As Newsweek reports, "Little Fires Everywhere" author Celeste Ng also chimed in on the matter. The writer told a fan, who asked about a continuation of the story on Goodreads, that she's revealed all there is to reveal about the characters for the moment.
"Everything I know about the characters in Little Fires Everywhere is in the book—I promise I'm not holding out on you. But with that said, maybe they'll come back to me for more of their story—never say never."
Witherspoon's last limited series, "Big Little Lies," also burned through the book in the first season. However, author Liane Moriarty returned to give the writers more material, in the form of a 50,000-word novella, to inspire Season 2 after HBO renewed the Emmy-winning drama.
"Little Fires Everywhere" is available to stream on Hulu.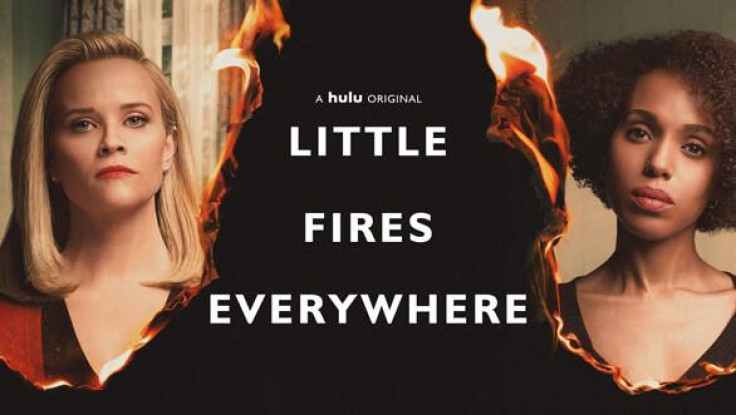 © Copyright IBTimes 2023. All rights reserved.