'Little People, Big World' Stars Zach, Tori Roloff Share Their Wishes For Baby Jackson's Future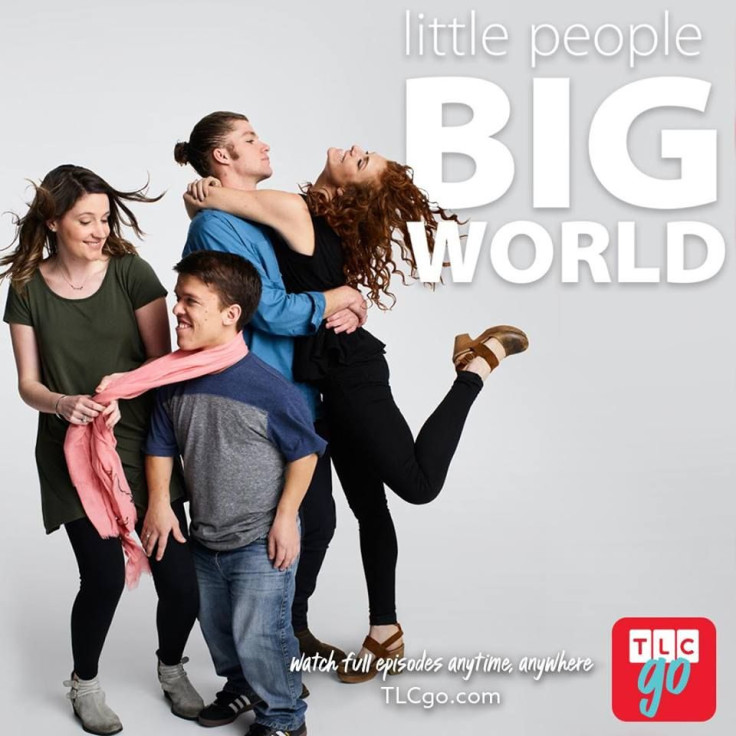 Days after opening up about son Jackson's Achondroplasia diagnosis, "Little People Big World" stars Zach and Tori Roloff are sharing their hopes and dreams for his future. The couple has been clear that they're not going to allow his dwarfism to hold him back.
In an interview with People, Tori said she's hopeful that Jackson will be like his father. Above all, the TLC star wants Jackson "to be a good person." Zach chimed in, adding that he and his wife are dedicated to making his dreams come true — whatever they may be.
Read: Former 'Little People, Big World' Star Molly Roloff's Planning An Ultra Private Wedding
"Whatever he wants to do in life, we're going to find a way to help him do it. That's our job in life now," he said.
The "Little People, Big World" couple first confirmed that their son Jackson was diagnosed with Achondroplasia, the most common form of dwarfism, on Tuesday. In a separate interview with People, they vowed to parent him just like any other child. Zach told the publication that he'll need "a little more" encouragement than an average-sized child, but said he doesn't buy into the participation trophy mentality.
"You have to encourage a dwarf child a little more because it will take them six steps to do what others can do in two," the new father said. "But I knew, dwarf or not, I was going to parent my child with the mentality that not everyone gets a trophy. You have to earn it."
As for why they decided to reveal his dwarfism so early on, Zach and Tori said they want to spread awareness and be a resource for other families. Zach was certain that Jackson will have a hard road ahead, but said that there's more to him — and others with Achondroplasia and other forms of dwarfism — than a diagnosis. He added that the response to he and Tori's openness has been overwhelming.
"Tons of parents email me to say what an inspiration we are for their kids, showing that it's possible for them to get married and have a family," he said. "The other day we met a couple who have a dwarf child. They started watching our show and it made them feel that it was all going to be okay."
The "Little People, Big World" stars welcomed their first child together on May 12. Tori made the official announcement on Instagram. She shared a photo of herself, Jackson and Zach in the hospital along with all his birth stats and a sweet message for her baby boy.
Read: 'Little People, Big World' Stars Celebrate Jeremy, Audrey Roloff's Gender Reveal
They'll be giving fans a more in-depth glimpse into their journey toward parenthood, as well as their early fears about their son being a dwarf, in Season 12 of "Little People, Big World." One early preview showed Zach opening up to mom Amy Roloff about his son "measuring below average." The expectant father revealed to her that he was nervous about Jackson being picked on during his childhood.
"What am I going to say? 'Oh yeah, I want a dwarf baby? I can't wait for that kid to be bullied,'" Zach said (via People).
Those seeking more Zach and Tori pregnancy moments as well as updates about Jeremy and Audrey Roloff's baby preparations can tune in to "Little People, Big World" Tuesdays at 9 p.m. EDT on TLC.
© Copyright IBTimes 2023. All rights reserved.