Living Longer: Eating Fruits And Vegetables 10 Times A Day Can Lengthen Lifespan
An apple a day keeps the doctor away – or in this case, about 10 of them. A study conducted by public research university Imperial College London revealed that eating around 10 portions of fruits and vegetables a day can help in lengthening the human lifespan.
The study, which analyzed 95 cases of vegetable and fruit consumption, found that while the recommended five portions of produce a day were beneficial, 10 portions were even better. Ten servings of fruits and vegetables equates to about 800 grams, reducing the risk of stroke by 33 percent, cardiovascular disease by 28 percent, heart disease by 24 percent, premature death by 31 percent and total cancer by 13 percent, the Guardian reported.
"We wanted to investigate how much fruit and vegetables you need to eat to gain the maximum protection against disease, and premature death. Our results suggest that although five portions of fruit and vegetables is good, ten a day is even better," said Dagfinn Aune, one of the scientists on the study team.
Eating just 200 grams of nature's crops is seen to reduce health risks, although certain fruits and vegetables like lettuce, spinach, broccoli, pears and apples are particularly helpful at preventing specific ailments like stroke and heart disease. Carrots, green beans and peppers, however, yield better prevention of cancer.
"Fruit and vegetables have been shown to reduce cholesterol levels, blood pressure, and to boost the health of our blood vessels and immune system. This may be due to the complex network of nutrients they hold. For instance, they contain many antioxidants, which may reduce DNA damage and lead to a reduction in cancer risk," Aune said.
Americans have a bad reputation for eating unhealthy, and their consumption of fruits and veggies do not help: less than 18 percent of adults eat the recommended number of fruits and less than 14 percent eat the recommended amount of veggies, the Centers for Disease Control and Prevention said in a report in 2015. The consensus for being healthier has remained the same:
"Everyone would be healthier eating more vegetables," Marion Nestle, a nutrition professor at New York University, told NBC News.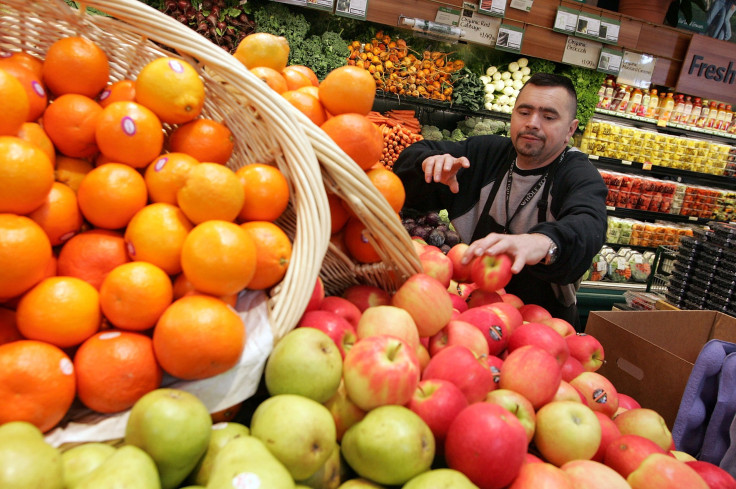 © Copyright IBTimes 2022. All rights reserved.
FOLLOW MORE IBT NEWS ON THE BELOW CHANNELS