A Look At Chinese Cinema: Too Much Capital, Too Few Quality Films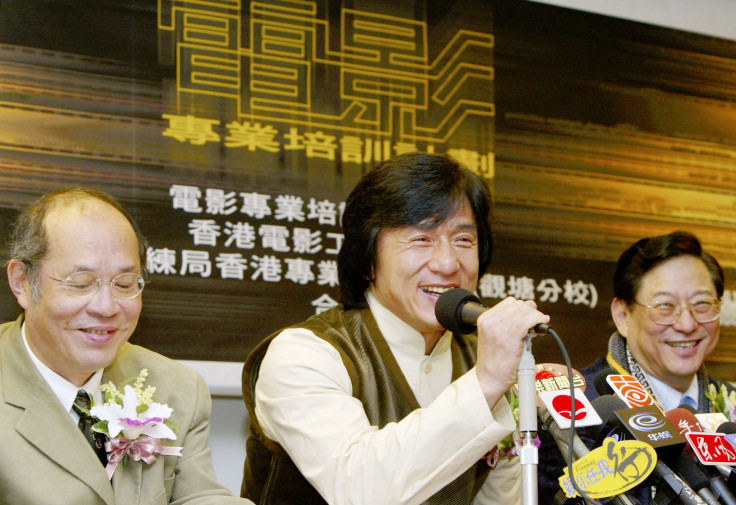 Chinese cinema has been booming in recent years. Last year, China's box office receipts increased 30 percent to 17.07 billion yuan ($2.7 billion), according to China Daily, surpassing Japan to become the second-largest market in the world after the United States. The Chinese audience has an enormous amount of purchasing power in cinema, which will only increase. And as China is obligated to import more foreign films as a part of World Trade Organization, it will have a profound effect on the international film industry as well as domestic Chinese films.
The 32nd Hong Kong Film Awards honored Ng See-yuen, who produced many of Jackie Chan's films as well as the "Once Upon a Time in China" film series starring Jet Li, with a lifetime achievement award on Friday. Ng is also the chairman of the Federation of Hong Kong Filmmakers. IBTimes China interviewed Ng on the state of Chinese cinema.
IBTimes China: Some say there is too much "hot money" in Chinese film, and the quality of the films suffers as a result. Do you agree?
Ng: Not necessarily. Chinese cinema has developed to the point of absurdity in the last few years. Many of the investors are not film professionals nowadays. Even the few who can claim to be professional only have a few years of experience under their belts. In order to make a profit in movies, you need professionals who can calculate the risks involved, the ratio of investment to potential income, and the trends in film.
What happens instead? A director talks about the story and convinces investors by saying, we have this and that celebrity, and a film gets made. It's amateurish. These investors' entire stake is on the quality of the film – if they are lucky and the film works, they make money; if not, they lose money. Investors have no control over their investment.
IBTimes China: Last year, 80 percent of domestic films lost money, is this due to the investment model you talked about?
Ng: It's not surprising that 80 percent lost money. Fortunately "Lost in Thailand" (a low-budget comedy that went on to become the runaway box office hit in 2012) pulled up the box office take of domestic films, which was only possible because no foreign films were shown during the holiday season. It's a warped market. ... The income a film generates shouldn't be the only standard of its success. These days, an actor is paid millions of yuan, which hikes up the cost of movie making. It would take a lot of work to recuperate the cost of a film that cost 200 million yuan.
Even if a film made 100 or 200 million yuan at the box office, it could very well lose money. This is an unhealthy market in an industry run by amateurs. The success of "Lost in Thailand" should be noticed: in film, investment and income do not necessarily correlate. Celebrities do not equal automatic success. Film is about capturing the audience's preference.
Many of the subject matters being made into films today are outdated. Seventy to 80 percent of the current movie-watching crowd is people in their teens to their 30s. They are the audience of a new age. What we made back in the day are not what this new audience wants to watch anymore.
IBTimes China: Many of last year's historical blockbuster films that were costly to make were not successful in the box office.
Ng: These kinds of films will have a limited audience, which is something that has to be factored into investment projections. There is really nothing that can't be made into films, but it has to be taken into consideration how much return your investment will generate. If you want to make an art house film, then you should know your audience won't be huge, and make budget adjustments accordingly.
Chinese films are doing well on the surface, but there are underlying issues. When foreign films are no longer restricted, domestic films will have to toughen up for the competition. In the end, the most fundamental issue is a lack of a movie ratings system.
IBTimes China: What do you think the ratings system will mean to Chinese cinema?
Ng: Chinese cinema's achievement today is due to two factors. The first is reform to film distribution regulations. Starting with "Once upon a Time in China III," state-controlled film studios began to supply films to privately owned movie theaters, which provided a basis for the theaters' survival. Second, after joining WTO, it became mandatory for China to import Hollywood films, which gave domestic films their competitors. In order for Chinese cinema to develop beyond this point, a ratings system is inevitable. ... We have a market and an audience. To remain competitive, domestic movies have to become more varied, with more substance, which dictates that young moviegoers have to be protected. Right now, there are too many taboos for filmmakers.
Ethics and the government are both scruples to filmmakers (in China, films both foreign and domestic are censored heavily to present China and its government in a positive light, and to eliminate adult content. Recently, Quentin Tarantino's "Django Unchained" was pulled one minute into its screening). Historical films have little risks of being censored, which is why everyone wants to make historical films, despite an oversaturated market. I believe we Chinese are intelligent, and are capable of making good films once these hindrances are removed.
In my opinion, if a full ratings system cannot be implemented right now, we can test it out. We can have two ratings for now to protect underage audiences first. Producers might become motivated to make healthy, empowering films catering to kids. Once again, introducing the ratings system does not at all mean we will only make pornographic films.
FOR FREE to continue reading
✔️ Unlock the full content of International Business Times UK for free
offer available for a limited time only
✔️ Easily manage your Newsletters subscriptions and save your favourite articles
✔️ No payment method required
Already have an account? Log in
© Copyright IBTimes 2023. All rights reserved.