Lori Loughlin, Olivia Jade Plan 2021 Comebacks, Some Fans 'Pray For Their Return'
She was fired from her roles on Hallmark Channel and on Netflix's "Fuller House" after her role in the college admissions scandal was revealed, but now that she has since completed her time in prison after pleading guilty, Lori Loughlin is focusing on re-establishing her career and getting back into the acting world—and she isn't the only member of the family to be looking ahead and trying to see what the future could have in store.
Loughlin's career took a nosedive in 2019, after she and husband Mossimo Giannulli were among the parents indicted in the College Admissions Scandal, for paying $500,000 to get their daughters, Olivia Jade and Isabella Rose Giannulli, admitted to the University of Southern California as fake row recruits. The pair maintained their innocence until 2020 when they change their pleas to not guilty. Loughlin began a two-month prison sentence on Oct. 30 and was released on Dec. 28, while her husband starting serving a five-month sentence in November. Both also have to pay fines and complete community service requirements as well.
Now, following her return home, Loughlin is reportedly eyeing a return to a life in front of the cameras, though a source tells Entertainment Tonight that she isn't sure if it will be easy to get back the life she previously had.
"[Lori] would love to start working again one day, but she is scared people won't work with her," a source told the news outlet, though they also conceded she was having members of her teams try and put out "feelers" about career opportunities.
Among the opportunities Loughlin lost in her career were her reprisal as Aunt Becky in the final season of Netflix's "Fuller House" and roles in Hallmark Channel movies and shows, such as "When Calls the Heart," where she starred as Abigail Stanton.
However, a rode back could prove to be more difficult, as Felicity Huffman, who was also indicted in the scandal for paying to have her daughter's SAT answers changed to get a higher score, has not yet found herself returning to the spotlight either, despite pleading guilty quickly and completing 11 days of a 14-days prison sentence in late 2019.
According to her IMDb page, Huffman currently has one TV series pre-production in the works, but beyond that, she hasn't been involved in any projects since 2019.
Loughlin is not the only one in her family who is reportedly poised to try and make a comeback, however, as it is also speculated that her daughter is also seeking a return to her once-lucrative Youtube career. In addition to recently appearing on an episode of "Red Table Talk" to discuss the scandal, Olivia Jade also took to Instagram to share a post about a better 2021, which she captioned "let's just keep the vibes good, k?"
One fan even commented on the post to praise the former Youtube personality and expressed excitement over both she and Loughlin staging career comebacks.
"So happy to see u back here and hoping Moms comes back too," the fan wrote. "We love your Mom and wish her the best in 2021...she still has fans who are praying for her return!"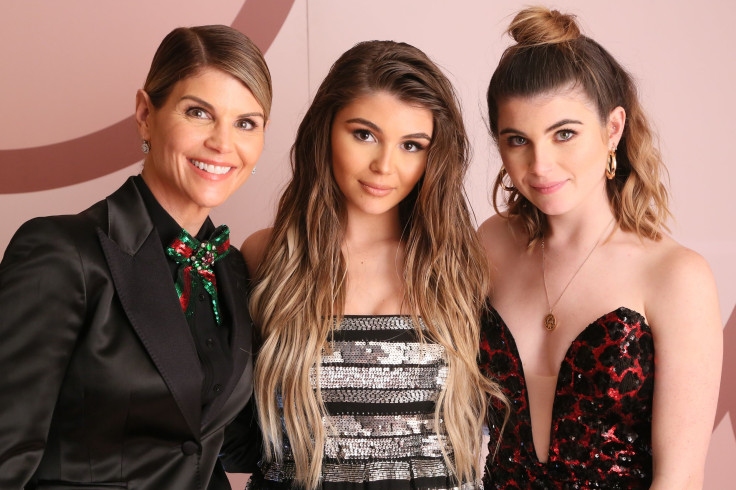 © Copyright IBTimes 2023. All rights reserved.
FOLLOW MORE IBT NEWS ON THE BELOW CHANNELS