'Love In Glacier National: A National Parks Romance' Hallmark Movie Premiere: Trailer, Synopsis, Cast
Hallmark Channel's "New Year New Movies" 2023 slate is coming to an end, with the final premiere of the event, "Love In Glacier National: A National Parks Romance." The film will debut Saturday and stars Ashley Newbrough and Stephen Hsuzar.
The film is sure to be a treat for fans, as it will feature two familiar faces to Hallmark fans. Newbrough has previously starred in three different films for Hallmark Movies and Mysteries-- "Small Town Christmas," "A Merry Christmas Match" and "Christmas for Keeps." As for Hsuzar, he has starred in films for Movies and Mysteries as well, including the "Ruby Herring Mysteries" films, "Return to Christmas Creek," "A Homecoming for the Holidays" and "Time For Us to Come Home for Christmas." He also starred as Luke Tatum on Hallmark Channel's "Chesapeake Shores," and in the films "My One and Only" and "Undercover Holiday."
So what can fans expect from the latest new film? Let's find out.
"Hannah (Newbrough) has her life and job down to a science. In fact, as a climatologist and avalanche expert, she's dedicated her career to developing an avalanche forecasting technology to help keep danger at bay for those on the mountains," a synopsis for the film reads. "When word of her impressive system travels all the way to Glacier National Park, she's invited to install her equipment and teach her program to their Mountain Rescue Team."
Hannah jumps at the chance, though when she arrives she finds the weather isn't the only thing that's a little frosty.
"Eager to share this life-saving technology, Hannah sets off for Glacier National Park where she's greeted by Chris (Hsuzar), director of Mountain Rescue. Chris is confident, rugged, handsome...and skeptical," the synopsis continues. "...The way he sees it, Hannah might have her science and data, but he has real world experience. Chris doesn't need an algorithm to tell him how to navigate the terrain."
However, as they work together, both begin to realize they have the same passion, and things take a romantic turn.
"He begins to thaw, however, when he realizes that like him, Hannah just wants to save lives. And soon enough they discover that it's love—not an avalanche—sweeping them both off their feet, even if they still don't see eye to eye on avalanche forecasting," the synopsis teases.
Things take another unexpected turn however when Hannah's equipment is truly put to the test—and could wind up saving Chris's life.
"One afternoon, Chris is called out on an emergency rescue mission to a location that Hanna's technology has flagged as a high-risk area. Hannah worries an avalanche is coming and Chris is right in its path," the synopsis concludes. "With time running out, Hannah must convince Chris to let science be his guide, as it's sure to lead him not just back to safety but right into the romance of his life."
"Love in Glacier National: A National Parks Romance" premieres Saturday, Jan. 28 at 8 p.m. EST on Hallmark Channel.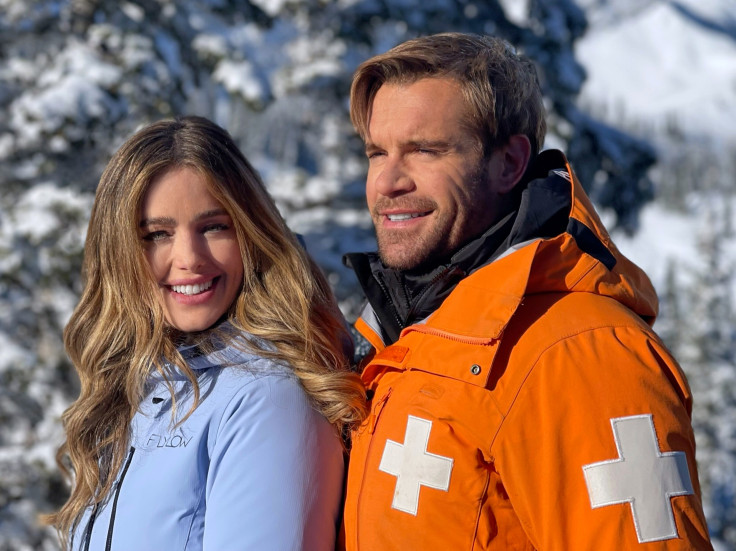 © Copyright IBTimes 2023. All rights reserved.