'Love & Hip Hop: Atlanta' Star Tammy Rivera Posts Sweet Message About Waka Flocka Flame, Explains Why She Took Him Back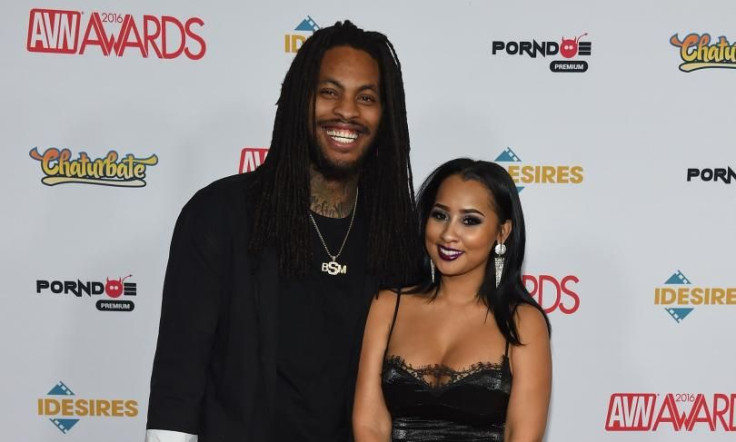 Tammy Rivera took to Instagram to open up about her brief split with rapper Waka Flocka Flame, explaining in a lengthy post why she thought he deserved a second chance. The "Love & Hip Hop: Atlanta" star split from the "No Hands" rapper a few months ago, but they have since worked things out.
According to the Jasmine Brand, Tammy posted a photo of her and Waka Flocka on Instagram telling fans that she took him back because he's a changed man and matured during their breakup. "Juaquin James Malphurs, I thank you for coming into my life. You came in and took in Charlie like she was your very own.. it's crazy how people judge you or try to talk down on you because of the past. They don't realize that you fought for your family and you matured on so many levels, but they'll never understand," she posted on her now-private account. "For better or for worse, you've changed and grew up in so many ways & I'm grateful of it. Everyone deserves another chance and you showed me why you deserved it. I love you Waka. Yours truly, Tammy."
Waka Flocka also posted a sweet message about his wife last week. Sharing an image of them on Instagram, he wrote: "Your loyalty, love and determination are what binds us. Words can not express nor will people ever understand how we feel about one another," he captioned a photo of them together. "Hell you love me more than I love myself. A true partner in life, my best friend. You did something money or the streets couldn't do for me. You helped evolve a young man to a grown a-- man. An' for that, I love you and our beautiful daughter Charlie … I got y'all forever!"
The VH1 reality star and Waka Flocka confirmed they were back together last month. In an interview with The Breakfast Club shortly after announcing they were rekindling things, Waka Flocka explained that him cheating is what caused problems in their marriage. The rapper went on to say that after Tammy moved out of their home, he realized how much he had messed up. "Part of who I am is because of my wife," he said. "I want a family. I want the real love … I love her." He continued: "I put the good and the bad together, and I weighed it out and I was like I want a family."
© Copyright IBTimes 2023. All rights reserved.