Mimi Faust Doesn't Want Daughter Around Joseline Hernandez's Baby, Comments On 'Love & Hip Hop: Atlanta' Star's Pregnancy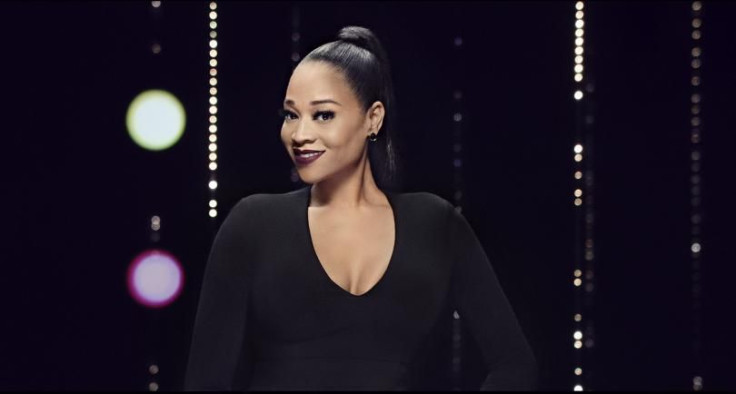 Mimi Faust is not onboard with Joseline Hernandez's pregnancy. The "Love & Hip Hop: Atlanta" star bashed her cast member in a new interview, even suggesting that Stevie J find out once and for all if the baby is really his.
Speaking to VH1.com Wednesday, Mimi said she wasn't surprised by all the drama Joseline stirred up on Season 5 of the VH1 show because she's a "conniving" person. "That's who she is, and people need to wake up and recognize who that woman is," she said. "She will try to befriend you just so she can turn around to use it against you or stab you in the back. She's done it to everybody."
When it came to Joseline announcing last month that she was pregnant, Mimi told the outlet that she wasn't surprised by the baby news but has no intentions of letting her and Stevie's daughter, Eva, hang out with the self-proclaimed Puerto Rican princess and her child. "I want nothing to do with that woman, or her child," Mimi explained. "I'm sorry, she has done the most horrible things to me. She's done horrible things to my family."
Mimi said Joseline accusing Stevie and his father of molesting Eva was "disgusting" and she wants nothing to do with her now. "So unless that child is of age and can go somewhere on its own, and she has nothing to do with it, maybe then yes, but if my daughter has to be around her again, that's not happening. Ever again in life," she said.
Mimi is so over trying to be friendly with Joseline that she refused to film with her for the show's reunion. As she was getting ready for her interview with host Nina Parker, Mimi told producers that she would leave if they forced her to film with her nemesis. "There's no problem as long as it's me and Karlie [Redd] alone," Mimi said. "If there's someone else joining us that I don't approve of, I'm not doing it. If you send Satan's spawn in here I'm gonna get up and walk the f--- out, just know that."
During last Monday's part two of the "Love & Hip Hop: Atlanta" reunion Joseline broke the news of her pregnancy to Stevie but his reaction was less than thrilled. The music producer initially said he would want to work out visitation, but then had doubts that the baby was actually his.
It's been rumored that Joseline's close friend, rapper Young Dro, could be the father. During a radio interview this month he refused to confirm or deny whether he was the father, and posted a cryptic Instagram message about him being the dad on Instagram. He later deleted the post, which was a screenshot of an article questioning whether Stevie or Young Dro was the baby's father. In addition, there's been reports that the rapper is joining Season 6 of the show and his storyline will somehow tie into Joseline's.
© Copyright IBTimes 2023. All rights reserved.