'Love & Hip Hop: Hollywood' Star Moniece Slaughter Slams Nikki Mudarris Following Season 3 Reunion Sneak Peek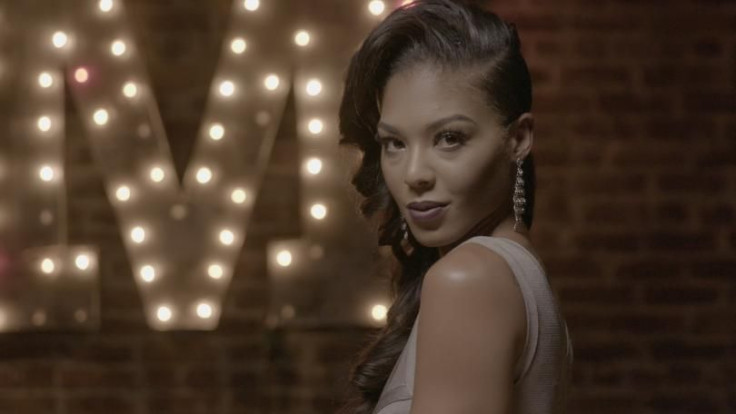 Moniece Slaughter is proving that her private Instagram messages to Safaree Samuels were strictly professional. In a sneak peek of the "Love & Hip Hop: Hollywood" Season 3 reunion, Nikki Mudarris put Moniece on blast by telling everyone that the singer was caught trying to slide into Safaree's DMs. However, Moniece was adamant that her messages to Nicki Minaj's ex were about her music.
To prove she wasn't lying, Moniece took to Instagram to share a screenshot of her messages to Safaree. In the messages, dated Jan. 28, Moniece sent him her music video saying that she heard he was looking for "a dope female singer."
In the caption, Moniece explained: "Let's clarify. Since I just saw the sneak peek to the reunion. Don't even play me. Look at that THERE date @iamsafareesamuels @missnikkiibaby another b---- that owes me an apology but will swear she doesn't."
According to Moniece, her messages to Safaree were sent three months before it was announced that he was joining the "Love & Hip Hop: Hollywood" cast. "This dm was prompted by his interview … not because of the show," she said. "Not because of his d--- print. Simply because I think he's a dope writer." You can read her full post here.
Safaree hasn't responded to Moniece's post, but Nikki seemingly addressed it on Twitter. "Keeping to myself & my business," she posted. In another tweet she added: "Y'all just sitting around waiting for a reaction."
In the reunion clip, Nikki wasn't the only one who came after Moniece. Brandi Boyd also went off on her co-star by accusing her of lying on her family. Brandi also had a few choice words for Moniece's BFF, Masika Kalysha. "I think you're pathetic because you play like you're above s---, but you team up with this girl [Moniece] and do messy s---," Brandi yelled at Masika. "You are just as messy." Brandi is clearly aggravated and jumps up to confront both Brandi and Masika, but her husband Max Boyd grabs her to hold her back.
Part one of the "Love & Hip Hop: Hollywood" Season 3 reunion airs Sunday at 8 p.m. EDT on VH1.
© Copyright IBTimes 2023. All rights reserved.