'Love & Hip Hop: New York' Season 6 Spoilers: Yorma Confronts Rose After Suspecting DJ Self Is Cheating On Episode 9 [RECAP]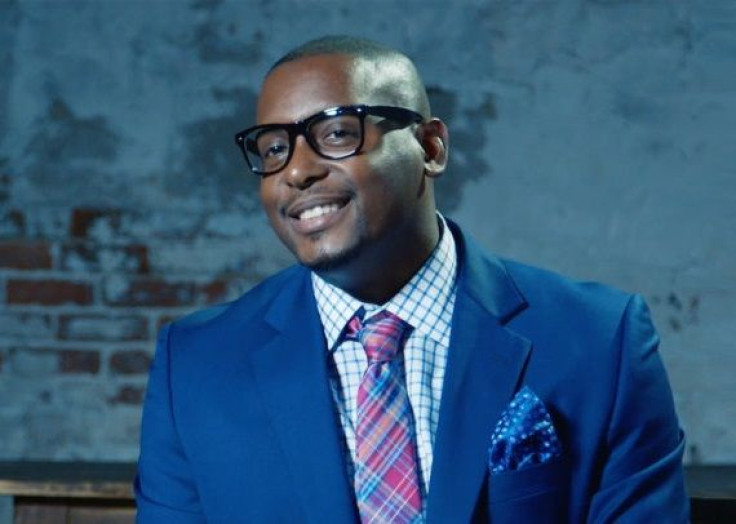 Yorma Hernandez and DJ Self's relationship fell apart on episode 9 of VH1's "Love & Hip Hop: New York." Meanwhile, Peter Gunz tried to figure out how to make things right with his wife Amina Buddafly and ex-girlfriend Tara Wallace.
On Monday's episode, Yorma meets with her sister Cimary and tells her that things are finally going well for her and DJ Self. However, Cimary is worried the New York radio personality may be cheating when she sees a photo of DJ Self posing with Rose. Yorma doesn't want to believe her boyfriend is secretly dating another woman behind her back and tells her sister that Rose is most likely a "groupie." Cimary isn't so sure and talks Yorma into visiting Rose's salon, Beauty Bar, to confront her.
At the salon, Yorma tells Rose that DJ Self is her boyfriend and Rose fires back saying he's never mentioned being in a relationship when they're together. Things quickly escalate and Rose and Yorma start yelling at each other. Rose gets mad and makes a beeline for Yorma, but security steps in to keep them away from each other. Rose tells Yorma and Cimary to leave the store, but before they leave Yorma smashes a table chandelier, snatches clothes from the racks and tosses them on ground. Security promptly escorts Yorma and her sister out of the salon. After leaving Beauty Bar, Yorma and Cimary pay DJ Self a visit. Yorma is angry and starts crying when he admits that Rose kissed him once. Yorma tells DJ Self she's tired of him lying to her and breaks up with him.
While Yorma and DJ self are going through their relationship issues, Cisco Rosado and MariahLynn also end things on bad terms. As recapped in episode 8, MariahLynn was caught trying to date Cisco and Rich Dollaz at the same time. Cisco and Rich aren't on the best of terms because last season Rich slept with Cisco's ex, Diamond Strawberry.
On episode 9, Rich tells Cisco he wants them to leave the situation with Diamond in the past and move on, but Cisco is still upset over it. The two guys start yelling and cursing at each other and Cisco tries to shove Rich off his chair. Security immediately steps in and separates them before a fight breaks out. Rich says he doesn't want to fight Cisco, but the producer promises to get revenge.
Another "Love & Hip Hop: New York" star going through some issues is Peter. He's not sure how to handle his situation with Amina and Tara. As recapped, Amina had an abortion after finding out she was pregnant with their second child and Tara is currently expecting her and Peter's third child. Peter meets with Rich to tell him what's going on and Rich admits he's shocked Peter got two women pregnant at the same time, but also says he feels bad for him.
On a lighter note, Remy Ma spends much of episode 9 trying to finalize details for her winter wonderland wedding to Papoose. The pair is already married — they tied the knot in 2008 while Remy was in prison — but want to have an actual ceremony now that she's home. Remy recruits Yandy Smith to help her out, which rubs her best friend Rah Ali the wrong way.
"Love & Hip Hop: New York" airs Mondays at 8 p.m. EST on VH1.
© Copyright IBTimes 2023. All rights reserved.