'Love & Hip Hop: New York' Star Amina Buddafly Shares Baby Bump Photo; Explains Why She Wanted To Get Pregnant Again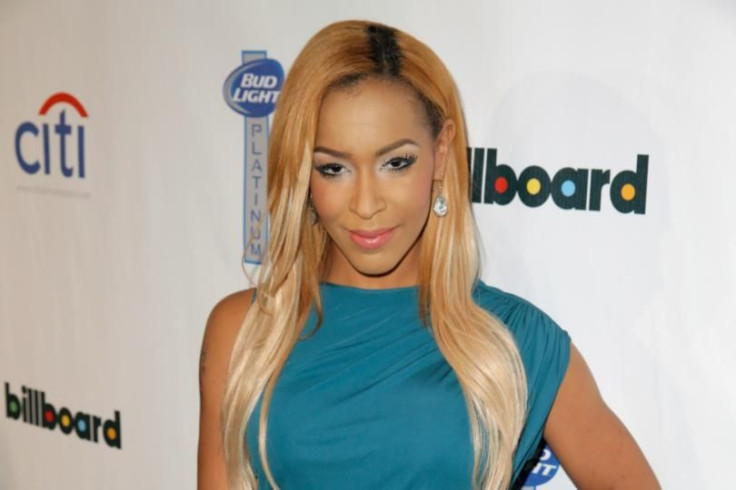 Amina Buddafly shockingly announced on the Season 6 reunion of VH1's "Love & Hip Hop: New York" that she's pregnant again. This will be the second child for her and husband Peter Gunz, who just welcomed a third child with his ex-girlfriend Tara Wallace.
Shortly after Monday's reunion aired, Amina took to Instagram to share a photo of her baby bump and explain why she wanted to have another baby with Peter. Fans were left a little confused about the pregnancy announcement since Amina terminated a pregnancy earlier in the season because of all the drama between her, Peter and Tara.
"There is one reason and one reason only why I got pregnant again," Amina captioned a backstage photo from the reunion showing off her tiny baby bump. "Actually there is no 'I' in this, its 'WE'! but since I am the one carrying: I got pregnant again because I made love to the man I love … No matter what the circumstances were and are, I now feel happy to be expecting again."
The former Black Buddafly singer concluded her post by telling Peter that she loves him and "will never be scared to show or say it because of people." You can read Amina's full explanation below.
The reality star has not revealed whether she's expecting a boy or a girl and has not announced a due date yet.
In January, Amina dished on her and Peter's relationship revealing that she doesn't regret getting an abortion. "I made the best decision in that moment," she told VH1. "I don't like regrets in general, I don't like to think about things I can't change that's in the past … so it is what it is and I have to be positive and move on from it but I'm really sad about it and will be sad about it for a long time."
© Copyright IBTimes 2023. All rights reserved.