'Love & Hip Hop: New York' Season 6 Spoilers: Amina Buddafly Gives Shocking Pregnancy Update On Episode 5 [RECAP]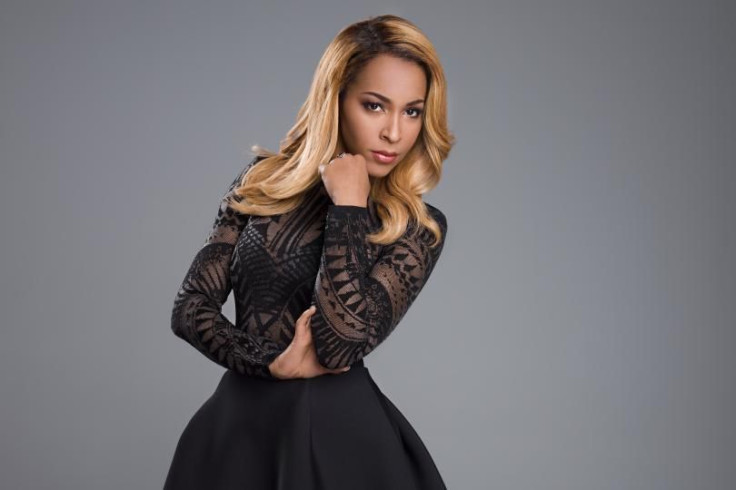 Amina Buddafly drops a bombshell on episode 5 of VH1's "Love & Hip Hop: New York." As recapped in episode 2, the singer announced she was pregnant with her second child with husband Peter Gunz.
However, Amina is still stuck in an awkward love triangle with Peter and his ex, Tara Wallace. Because Peter is still cheating on her with Tara, Amina reveals to Peter's daughter Whitney that she terminated her pregnancy.
The singer gets emotional and says it was a difficult decision but she didn't want to bring a baby into her drama with Peter. Whitney, who is Peter's daughter from another relationship, tells Amina she's shocked but supports her decision. Whitney also tells her step-mom that her dad has a good heart but doesn't treat women right.
While Amina is opening up to Whitney about her abortion, Tara meets with Peter and tells him she's moving back to Queens. Tara is angry that Peter made her move into the same apartment building as him and Amina and is tired of him playing with her heart. Tara says she's done with Peter and wants to finally move on with her life.
Once back in her old apartment in Queens, Tara meets with Cardi B and Young B for an etiquette class. The session, however, doesn't go as planned and Tara realizes she has a lot of work to do on Cardi and Young B.
It seems like episode 5 of the VH1 reality show focused heavily on the cast's personal problems. During the episode, viewers find out that Mariah Lynn has a strained relationship with her mother. At one point, Mariah gets a phone call and has to skip a recording session so she can bail her mom out of jail for shoplifting. Mariah lectures her mom and tells her she needs to grow up, but her mom shockingly reveals that she's pregnant again. At first, Mariah is upset over the pregnancy news because she fears that she'll be stuck taking care of her mom's baby girl or boy if she doesn't get her act together.
Also during the episode, Sexxy Lexxy and Moe Money – who make up the group BBOD – get into a heated argument over Moe's attitude. As recapped, Moe has gotten into a few fights with other "Love & Hip Hop: New York" cast members and Lexxy fears that Moe's attitude is ruining the group. Lexxy decides it's best she quit BBOD and focus on her solo career.
"Love & Hip Hop: New York" airs Mondays at 8 p.m. EST on VH1.
© Copyright IBTimes 2023. All rights reserved.