Low-Cost Apple HomePod Rumored To Be Sold Under The Beats Brand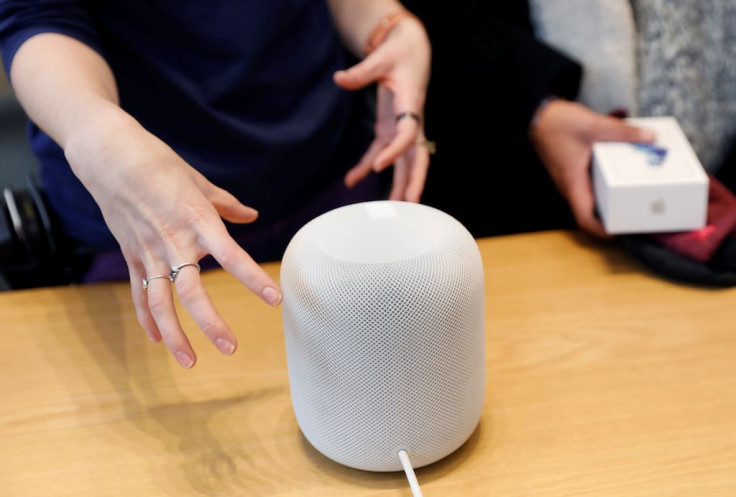 Apple's HomePod smart speaker is lagging behind the competition in terms of sales, so the tech giant is rumored to be working on a low-cost model. A sketchy report over the weekend claims that Apple's low-cost HomePod might actually be released under the Beats brand.
Apple is said to be working on the low-cost HomePod with chip supplier MediaTek, according to the Chinese website Sina. The report also claims that the cheaper HomePod model will be sold under the Beats brand, but it didn't give out other information related to specs, pricing or a potential release date. Rumors of a low-cost HomePod started back in March when a Chinese website claimed that the new device could sell for somewhere between $150 and $200. The new product is also said to be smaller in size when compared to the original product.
MediaTek is known for being one of the companies supplying Amazon with parts for its Alexa-powered Echo smart speakers, as pointed out by CNET. Apple partnering with MediaTek seems to make a lot of sense, but having this low-cost HomePod released under the Beats brand has raised a few eyebrows.
Having this "HomePod Mini" sold under the Beats brand does have some advantages. It could allow Apple to sell smart speakers with new designs or offer the device in a range of colors and textures. The HomePod is currently only available in white or black.
The HomePod may not be selling like hotcakes, but all critics agree that it delivers fantastic audio quality. Selling the new and more affordable HomePod model under the Beats brand will also allow Apple to use cheaper components and sell the device to users who aren't really audiophiles.
That being said, the report should be taken with a grain of salt. 9To5Mac believes that it's possible that supply chain sources are simply mixing up information about the low-cost HomePod and the refreshed Beats product with AirPlay 2.
A report from LoveiOS claims that the low-cost Beats HomePod will sell for around $199. Meanwhile, a new Beats speaker with AirPlay 2 support could be priced at $199, but it's unlikely that it would have Siri built-in.
VentureBeat also published a detailed article about the complicated and confusing Apple and Beats relationship. The site believes that a Beats-branded HomePod "could" happen, but it's more likely that the cheaper HomePod will just be a stripped-down smart speaker. The outlet also pointed out that if the low-cost HomePod comes with the same design, then it's likely that it will carry the Apple name and the HomePod branding.
© Copyright IBTimes 2023. All rights reserved.