Apple HomePod Suffers Same Fate As iPhone X After Lackluster Sales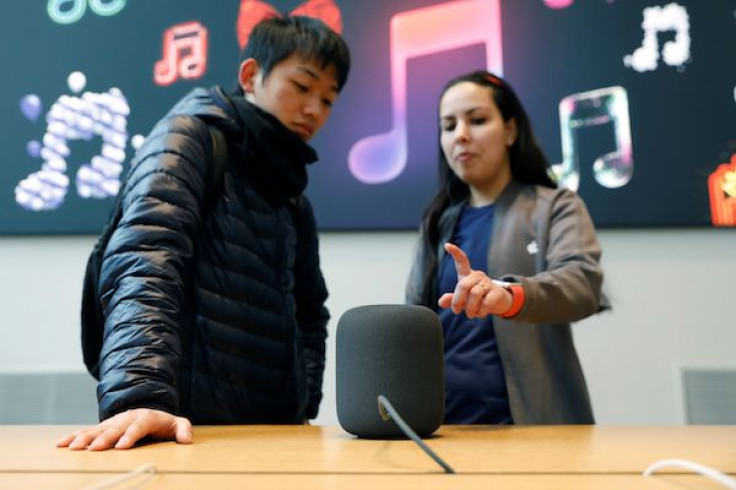 Sadly, Apple's $349 HomePod smart speaker didn't live up to expectations. The late addition to the smart speaker market that's dominated by Amazon's Echo devices didn't attract a lot of consumers, and so the Cupertino giant has now decided to reduce its production order. It can be noted that Apple did the same thing to the iPhone X when it failed to meet sales expectations.
Bloomberg has learned from a reliable source that Apple cut some HomePod orders with manufacturer Inventec Corp. in late March due to weak demand. Pre-orders for the Siri-powered device were strong and it performed quite well during its release early this year. By the end of January, the HomePod grabbed a third of the U.S. smart speaker market.
Unfortunately, the HomePod's appeal quickly dwindled. Three weeks after its launch, Apple's smart speaker sales slipped to around 4 percent from its initial 10 percent. Slice Intelligence disclosed that in some locations, Apple is selling fewer than 10 HomePods a day. Apple declined to comment on this information though, so it hasn't been officially confirmed.
Apple Insider pointed out that Bloomberg's report failed to provide the specific sales expectations of Apple for the HomePod and the figure of the claimed reduction. Last month, it was disclosed that Apple was looking to make 6 to 7 million HomePod units in its first production run.
One of the reasons why the HomePod is said to be underperforming is its price point. At $349, the device is more expensive than smart speakers coming from rivals Amazon, Google and others. While promoting the HomePod ahead of its release, Apple was banking on its superior sound quality to attract consumers. However, the HomePod's inability to work natively with music streaming services definitely hurt its sales.
Another issue plaguing the device is the absence of some features that Apple promised when it announced the HomePod at WWDC 2017. For instance, Apple teased that the HomePod would have stereo pairing that would allow users to pair two HomePods together. There's also AirPlay 2 that's supposed to make it easy for users to control music on multiple units. The months-long wait for these features are disappointing to owners and prospective buyers, as per MacRumors.
Nevertheless, Apple is not giving up on the smart speaker market. Rumor has it that Tim Cook's company is working on a low-cost HomePod speaker that could launch later this year. The new entry is expected to take on the likes of Amazon Echo and Google Home.
© Copyright IBTimes 2023. All rights reserved.