LSU Student Accuses High School Football Player Of Raping Her On Campus
A 17-year-old high school football player was arrested Wednesday after he reportedly raped a Louisiana State University (LSU) student in the campus parking lot earlier this month.
According to the arrest report, Jacobi Bellazin, is accused of raping the victim after picking her up from her dormitory on the campus. The victim said she was raped in the gravel parking lot at the intersection of Aster Street and Alaska Street on the night of Sept. 6, The Advocate reported.
The victim said she pushed him away and told him she did not want to have sex with him, to which he reportedly responded, "that's fine." He then kissed her and tried to unbuckle her seat belt. Bellazin also took her phone away and put it under the driver's seat where she could not reach it. He then forced himself on her.
When he was done, he got back into the driver's seat and drove her back to the dorm, ABC-affiliated television station WBRZ reported. The entire incident took place between 8:15 p.m. and 8:40 p.m local time (9.15 p.m. and 9.40 p.m. EDT).
Officials said the CCTV footage on the campus confirmed the victim's account regarding the timing. He was arrested Wednesday and booked into Parish Prison on one count of second-degree rape.
According to Bellazin's profile on 247 Sports, he is a stand-out football player at Livonia High School and is set to graduate in 2020. He has several offers to play at Division I college.
In a similar incident, three rapes were reported at on-campus residence halls at the University of Tennessee in September. One of the incidents was reported from the east side of the campus earlier this month. According to the safety notice the university's clery office circulated, the victim knew the accused. "The female student is working with university officials regarding the incident and has declined a police report at this time," the notice stated, Knox News reported.
The most recent one occurred Saturday in a residence hall on the west side of campus. Police are investigating the incident. In a separate incident earlier this month, a female student reported that she was sexually assaulted by another student. However, the victim did not file a police report and no investigation was conducted.
Jillian Paciello, Clery Act compliance coordinator and deputy Title IX coordinator for law enforcement for the UT Police Department, said when the police officials and multiple people tried speaking to her about the incident, she refused.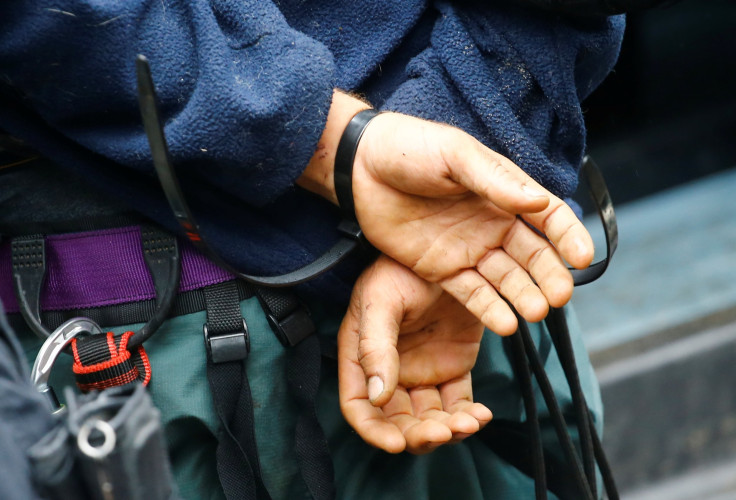 © Copyright IBTimes 2023. All rights reserved.