Maci Bookout Quitting 'Teen Mom'? Rumors Surface After First Trailer For Season 5 Released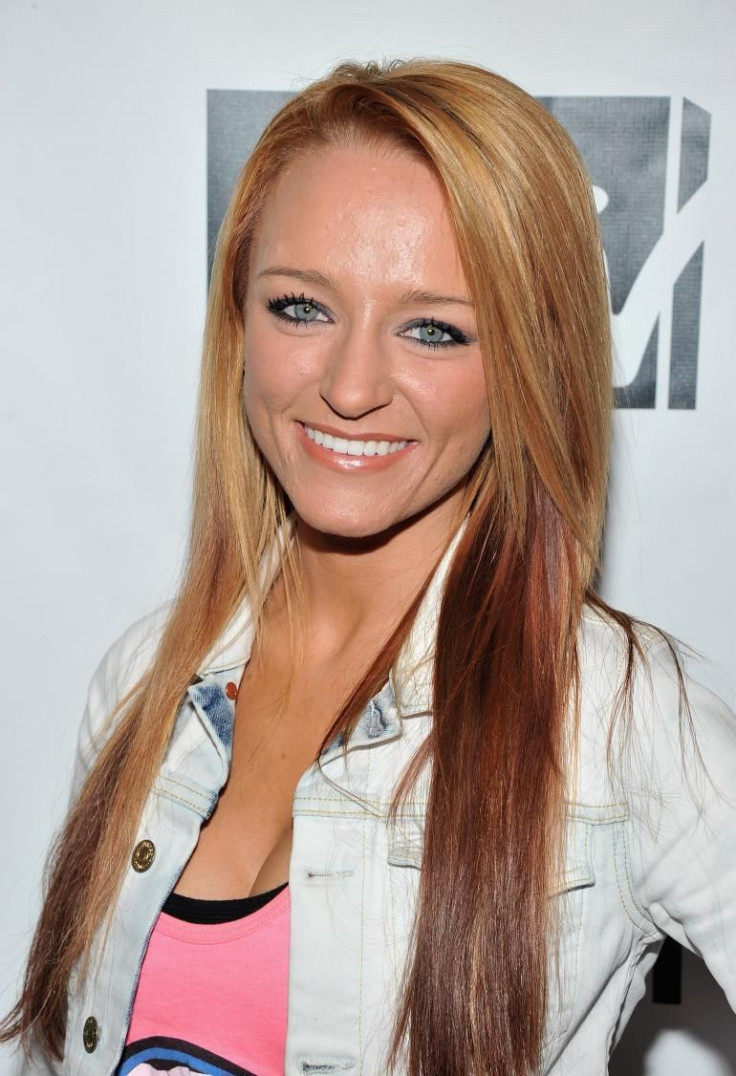 The original cast of MTV's "Teen Mom" will return for all-new season next month, but if recent rumors are any indication, one of the original four might soon be parting ways with the program. Following the release of the first trailer for "Teen Mom Original Girls" Wednesday, one report is claiming that Maci Bookout might be planning to leave the hit docuseries.
While there has yet to be an official word from MTV, the Being Maci Facebook page has shared some insight into the filming of Season 5 of "Teen Mom." According to their sources, Maci, 23, disallowed her son Bentley from filming the second half of the season due to producer's bringing back fellow original "Teen Mom" star Farrah Abraham. The network originally cut Farrah, 23, from the program's fifth season due to her co-star's dispproval of her starring role in the porn movie "Backdoor Teen Mom."
"Maci decided to not have her son Bentley filmed halfway through the upcoming season of MTV's 'Teen Mom OG,'" the site recently shared according to Starcasm. "Farrah Abraham has been brought back on the show halfway through and she did not feel it appropriate to have her 6-year-old son on the same show as her."
The site went on to share that Maci has allegedly considered quitting the series due to Farrah's ongoing participation. "She has decided this will probably be her last season of 'Teen Mom' as well because of that reason," reads the site's post. Despite her alleged protest regarding Farrah's career choices, the site went on to add that Maci has "no hard feelings towards Farrah."
The rumors of Maci's potential exit from "Teen Mom" follows her appearance in the newly released trailer for Season 5 of the program. In the trailer on PeopleMagazine.com, Maci happily reveals toMTV producers that she is she is expecting a baby with boyfriend Taylor McKinney. Her positivily quickly evaporates when the producers tell her that Farrah has returned.
"You're lying," Maci tells the cameras. "You guys can leave now. This is over."
"Teen Mom Original Girls," also known as "Teen Mom" Season 5, premieres on MTV, Monday, March 23, at 10 p.m. EST. Do you think Maci should leave "Teen Mom?" Share your thoughts in the comments section below!
© Copyright IBTimes 2023. All rights reserved.