'Teen Mom 2' Custody Battle: Jenelle Evans Reportedly Taking Mom To Court Over Rights To Son Jace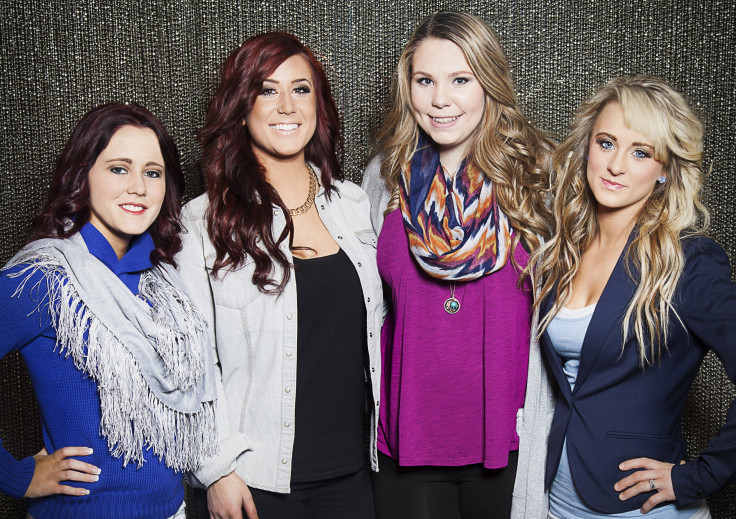 In last year's Season 5 finale of MTV's "Teen Mom 2," Jenelle Evan's mother promised to give the reality star custody of her son Jace. After years of exclusively caring for her grandson, Barbara Evans told Jenelle she would grant her full custodial rights without involving the courts. However, it appears she may have recently rescinded her offer.
According to Radar Online, Jenelle, 23, has filed paperwork with the court system and is fighting Barbara for full custody of Jace, 5. The family is reportedly due in court next month to begin the proceedings.
"Barbara didn't take her seriously at first," an unidentified "friend" of Jenelle's told Radar Online of the custody battle. "But then when Barbara finally got served last week, she got mad."
What happened between the mother-daughter duo to cause Barbara's change of heart? According to the "Teen Mom" insider, Jenelle and Barbara recently engaged in a "vicious argument" following a trip Jenelle took with her fiancé, co-star Nathan Griffith, in January. Their disagreement is said to have stemmed from Barbara's concerns regarding Nathan's alleged alcohol consumption.
"[They have] only drank one time since they've been back," claimed the source. "They're trying not to have any of those problems."
After the heated dispute, Barbara reportedly told Jace to call her "mom" which in turn made Jenelle "furious."
Unfortunately for Jenelle, it doesn't appear Barbara will be voluntarily giving up custody of Jace. The insider reports that since being served legal papers, Barbara has been noticeable restrictive of Jenelle's access to her first-born son.
"[Jenelle] used to pick him up from school and he would sleep over, but that hasn't happened in over a month," shared the source.
Jenelle's custody battle with her mother comes several months after "Teen Mom 2" viewers reported her to South Carolina's Child Protective Services for alleged child abuse. The allegations stemmed from a photo Jenelle posted of her then 2-month-old son Kaiser she shares with Griffith sporting what appeared to be a black eye, a raw check and multiple lacerations to his face. The MTV starlet fired back against the abuse claims and was not charged.
The cast of "Teen Mom 2" is currently filming Season 6 of the hit docuseries. The original cast of "Teen Mom" will return to MTV with Season 5 in March.
© Copyright IBTimes 2023. All rights reserved.