Macy's Beats Earnings Expectations But Still Disappoints Wall Street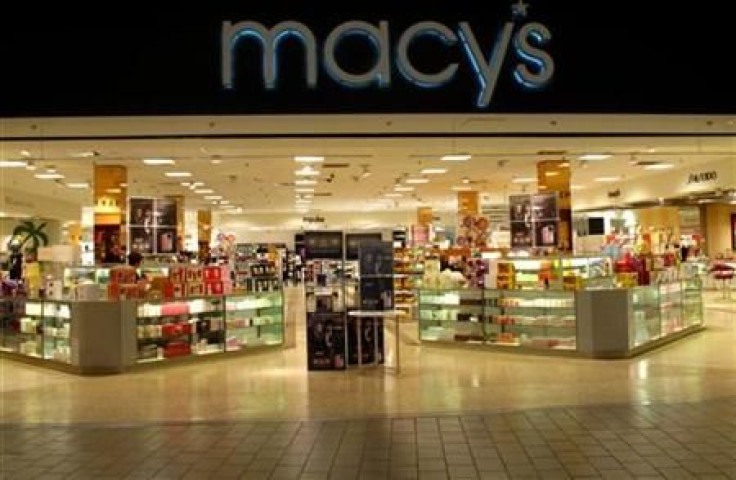 Macy's Inc. (NYSE: M), the No. 2 U.S. department store chain, reported first-quarter earnings Wednesday that exceeded analyst profit and revenue expectations, but still disappointed Wall Street, which was looking for guidance for better earnings for the rest of the year.
Macy's said net income jumped 43 percent to $181 million, or 43 cents per share, as revenue rose 4 percent to $6.14 billion. Analysts surveyed by Dow Jones had expected earnings of 40 cents a share on revenue of $6.14 billion.
Despite the report, Macy's shares fell as much as 6.3 percent in early trading. By midday, they'd recovered to $37.94, down only 4 percent, or $1.57. The 52-week high is $42.17.
Sales and earnings exceeded our expectations going into the year, CEO Terry J. Lundgren said. The quarterly data clearly demonstrates the strength of our results as we continue to implement our key strategies.
The company forecast sales at its Macy's Bloomingdale's stores, as well as its Macy's online unit, would increase 3.5 percent for the rest of 2012. Adding that to the reported first-quarter result, the increase would be approximately 3.7 percent, compared with prior guidance of 3.5 percent. Full-year earnings were predicted to range betwen $3.25 and $3.30 a share.
The Cincinnati-based company said its strategy of tailoring sale options to local tastes and boosting online shopping had benefited the bottom
Macy's, largely as a consequence of outsize results from its upscale Bloomingdale's brand, has consistently outperformed mid-tier competitors like Kohl's Corp. (NYSE: KSS) and J.C. Penney (NYSE: JCP). Penney, under new CEO Ron Johnson, former retail chief for Apple (Nasdaq: AAPL), initiated a brand reboot in the quarter.
© Copyright IBTimes 2023. All rights reserved.