'Mad Men' Series Finale: 6 Questions Before The Show's Last Episode; Will Don Die?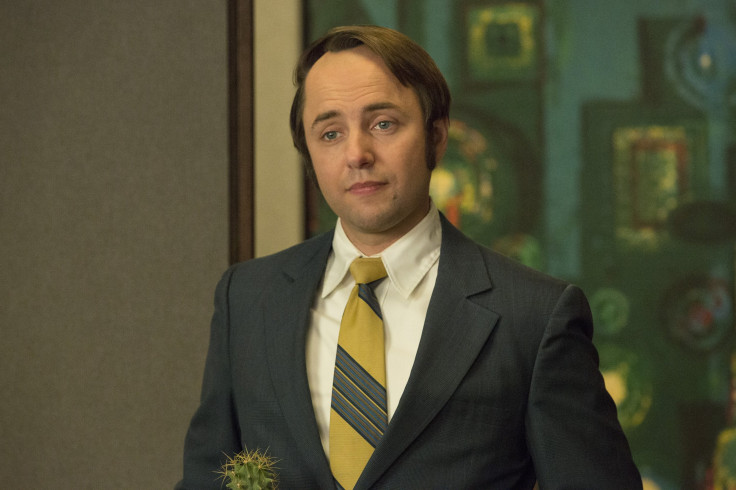 After seven seasons and more than a decade of time for the characters on the show, "Mad Men" is down to its final episode. Episode 13 left off with Don adrift in Oklahoma, Betty (January Jones) terminally ill and Pete (Vincent Kartheiser) primed to leave New York! Viewers were left wondering what Don's (Jon Hamm) fate will be in the AMC series' last hour. Though "Mad Men" has never been an easy show to predict, that will not stop fan questions about how the show ends.
Here are six questions we need answered in the "Mad Men" series finale:
1. Will Don Die?
Ever since Season 1, people have been speculating the show's ominous opening credits sequence -- featuring a Don Draper silhouette falling from the window of an office building -- meant the series would end with the ad man's suicide, or at least his death. However, that solution seems to be a bit simple for a show that has made its bones by subtly defying fan expectation.
In fact, "Mad Men" seemed to poke fun at that fan theory in episode 12, "Lost Horizon," when Don, disillusioned with his new position at McCann Erickson, tests the windows in his office to see if they open. They did not and the scene almost felt like a wink to viewers that the end of Don's story would not be so obvious.
However, Don has always had a fascination with death and disappearing -- his Season 6 pitch to Sheraton essentially mimicked Norman Maine's (James Mason) suicide in the 1954 movie "A Star is Born" -- so the possibility is not off the table.
2. Which Characters Will Appear?
The last few episodes have proved there are no guarantees every notable character will appear in the last episode. Many characters -- Betty, Sally (Kiernan Shipka), Peggy (Elizabeth Moss), Joan (Christina Hendricks), etc. -- have already had potential swan-song scenes, and fans already may have seen their final moments.
Don is a given and Pete appears in the only photo AMC has released from the episode so far (pictured above), but beyond that it is hard to see whose storylines will get covered in the last hour. Will Don get a chance to say goodbye to Betty? Will Sally reappear? How about Joan? Surely, Don and Peggy are due for one more heart to heart, right? The answers will not come until Sunday night.
3. Will Betty Die?
There was no uncertainty about Betty's nine-months-to-live lung cancer prognosis, but what remains unclear is how much of a jump in time the show will make for the episode 14. Historically each episode has skipped ahead about a month on average, but all bets are off for the finale. With Don out of advertising and no real open-ended storylines from McCann lingering, it would not be absurd for the show to leap ahead to sometime after Betty's death. Would Don have custody of the kids as a single parent? Will fans see a funeral?
4. How Will Peggy Fare At McCann?
While Peggy's slow-motion march into the McCann offices with a lit cigarette in her mouth, sunglasses on her hungover eyes, and Bert Cooper's Octopus sex painting under her arm would make a great exit, viewers would feel cheated if they saw no more from Peggy Olson in the show's last two hours. Expect Peggy to make a finale return.
Will her plan to reinvent herself in the new office work? Or will she also get disillusioned and leave for greener pastures? Will we get to see her name on a door the way she cooed about it to Roger (John Slattery) in episode 12?
Plus, there's also the question of her romantic fate. Will she ever find happiness outside work? Was her big baby confession in episode 11 the closest Peggy/Stan Rizzo (Jay R. Ferguson) shippers will get to seeing their dream of the two copywriters getting together come true?
5. Where Will Don End Up?
The biggest question for the finale, of course, concerns Don's fate -- given that (as stated above) he will almost assuredly not be killing himself. Will he continue being Don? When he gave his Cadillac away at the end of episode 13 he effectively cut all ties with his former life. Megan? Gone. His apartment? Gone. His job? Gone.
It would not be surprising to see Don continue on to California to live out the rest of his days as Dick Whitman -- potentially with his kids in tow depending on Betty's fate. However, it would also be shocking if he did not make at least one more return trip to New York for some finale scenes with a few of the show's other stars. The former ad man's plans have been a mystery for weeks, but there is only an hour left for everything to come into focus.
6. What Will Be The Final Song?
"Mad Men" has become famous for its brilliant episode endings, often featuring meticulously chosen songs handpicked by creator Matthew Weiner. From Bob Dylan's "Don't Think Twice, It's Alright," in the Season 1 finale, to David Bowie's "Space Oddity," just two episodes ago, the end credits song has always been a pitch perfect choice to mirror the tone and thematic ground of the episode. It will be a tall order to pick the right tune to send off all seven seasons of the AMC drama.
How will Mad Men end? What questions do you need answered? Tweet your thoughts to @Ja9GarofaloTV.
© Copyright IBTimes 2023. All rights reserved.