Madame Tussauds Trolls Boris Johnson By Placing His Statue Outside A Job-Seeking Centre
KEY POINTS
Madame Tussauds in Blackpool performed the stunt following Johnson's resignation
The wax figure was spotted outside a center for job-seekers in Lancashire
Madame Tussauds in London added a "vacancy" sign to its 10 Downing Street display
A wax figure of Boris Johnson appeared to have been left high and dry in the middle of a street after the U.K. prime minister announced his pending resignation.
Passersby were seen posing and clicking pictures with the Madame Tussauds wax figure, spotted outside a center for job-seekers.
The waxwork version of Johnson from Madame Tussauds in Blackpool was positioned outside a JobCentre Plus in Lancashire on Thursday, shortly after the 58-year-old stepped down as the leader of the Conservative Party.
The figure had Johnson's trademark hair and grin with a hands-on-hips stance as passersby stopped to click pictures alongside it, LADbible reported.
Madame Tussauds in Blackpool was not the only museum taking a dig at Johnson's resignation, which marked the end of his turbulent tenure as Prime Minister. Madame Tussauds in London also made an update to its display of the prime minister's office at No. 10 Downing St. with a "vacancy" sign, according to BBC.
Johnson stepped down in light of nearly 60 members of his government handing in their resignation in an unprecedented revolt against the leader, CNN reported.
"It is clearly now the will of the parliamentary Conservative Party that there should be a new leader of that party and therefore, a new prime minister," Johnson said as he stood in front of the door of 10 Downing Street on Thursday. "The process of choosing that new leader should begin now."
Johnson said it is "painful" for him to step down but did not address the spate of scandals that led to his resignation.
"In the last few days, I've tried to persuade my colleagues that it would be eccentric to change governments when we're delivering so much... and when the economic scene is so difficult domestically and internationally," Johnson continued. "I regret not to have been successful in those arguments, and of course, it's painful, not to be able to see through so many ideas and projects myself."
He also included a message to the country's voters.
"To you, the British public: I know that there will be many people who are relieved and, perhaps, quite a few will also be disappointed," he added. "And I want you to know how sad I am to be giving up the best job in the world, but them's the breaks."
Johnson said he would remain the prime minister until his successor is chosen. The race to replace him has begun.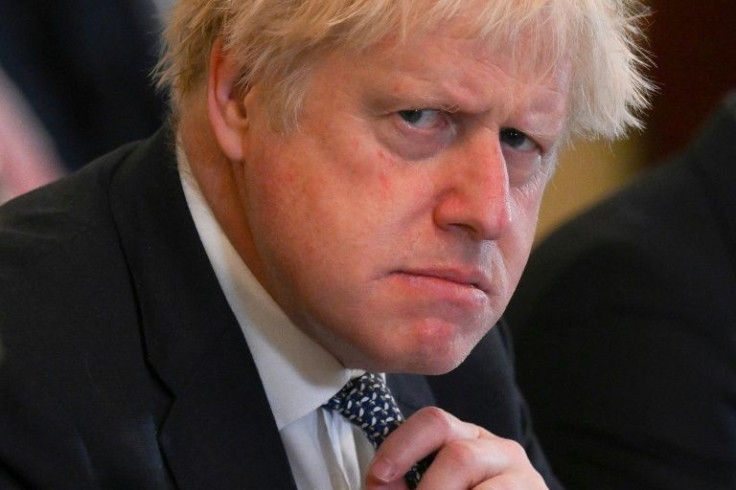 © Copyright IBTimes 2023. All rights reserved.