Madonna Net Worth: Singer Is One Of America's Richest Self-Made Women
KEY POINTS
Madonna's net worth is around $570 million, according to Forbes
Her career earnings reportedly reached $1.2 billion
Madonna owns a Moorish Revival mansion in Portugal
Madonna truly is a "Material Girl" -- to the tune of more than a half-billion dollars
Madonna's net worth is estimated to be at least $570 million by Forbes. She is considered one of the most successful artists of her generation, if not all time.
Madonna's secret for longevity is her ability to transform her craft and create something new for the diehards and new fans alike. Born as Madonna Louise Ciccone, the artist's total career earnings have been pegged at $1.2 billion. She started her career in the 1980s by releasing two singles, "Everybody" and "Burning Up," which went on to become global hits. In 1984, her "Like a Virgin" album was released and it catapulted her to global fame. With years of performing and touring under her belt, Madonna shows no signs of slowing down and even released an album in 2019 called "Madame X."
The "Papa Don't Preach" hitmaker parlayed her success in music to movies. She won the Golden Globe Award for Best Actress in 1996 for the movie "Evita," in which she allegedly received a $1 million salary. Madonna was also featured in other movies such as "Desperately Seeking Susan" and "Dick Tracy," among others.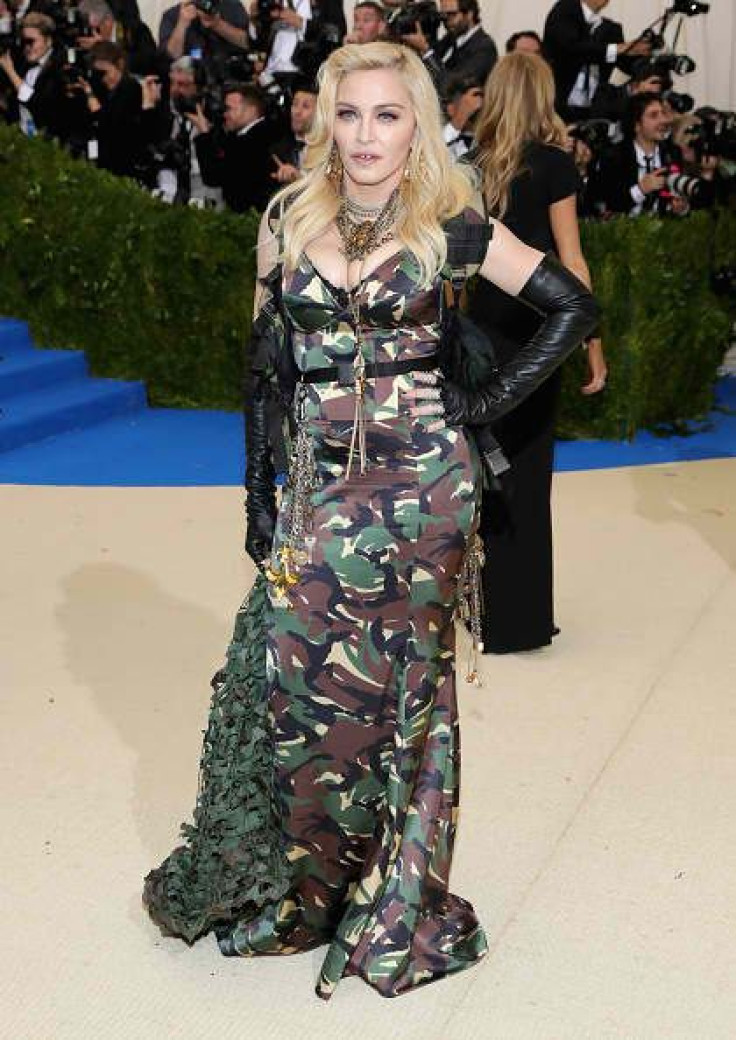 Her creative pursuits led her to writing books. In 1992, the coffee table book "Sex" was released. The Grammy Award-winning singer collaborated with fashion giants Dolce & Gabbana and H&M in the past. Once a celebrity endorser for Pepsi, the mother of six managed to expand her business empire by launching her own lifestyle brands "Material Girl" and "Truth or Dare by Madonna."
Aside from making money doing concerts and movies, the pop diva is also a smart real estate property investor. She has several homes in London alone and used to own a couple of apartments in New York. Her townhouse in New York features nine fireplaces and a wine cellar, per Celebrity Net Worth. As one of the best-selling music artists ever, she can afford to splurge and then some.
Architectural Digest offered a glimpse of one of the artist's epic homes: an 18th-century Moorish Revival mansion located in the capital of Portugal. Quinta do Relogio was priced at €7.5 million when it was bought by the 62-year-old in 2017. The 16,000-square-foot mansion is tagged under the Cultural Landscape of Sintra (UNESCO World Heritage), which makes it more interesting and valuable.
In an industry where one can see the lifespan of a star burn hot in one minute and quickly fade away in the next moment, Madonna serves as a lesson and an inspiration on how to stay long and successful in the ever-demanding show business.
© Copyright IBTimes 2023. All rights reserved.