Make All Drugs Legal: Narcotics War Fuels Prison Industrial Complex, ACLU Tells US Government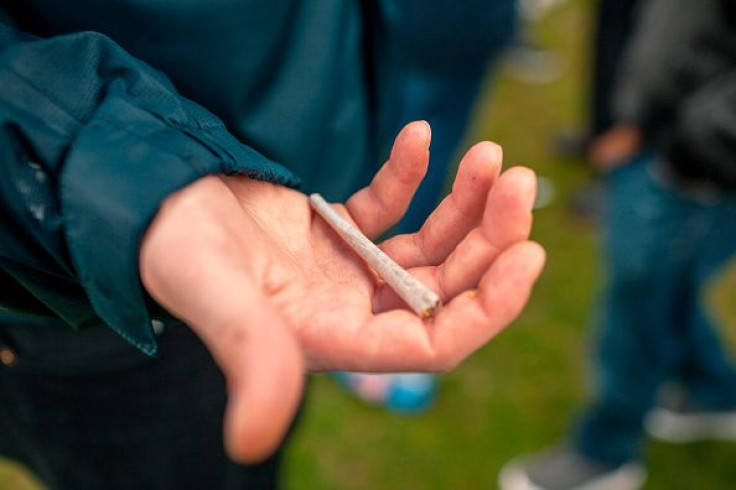 The United States must decriminalize all illicit drugs to help treat narcotics addiction, according to a joint report published Wednesday by Human Rights Watch and the American Civil Liberties Union. The study found that every 25 seconds, someone in the U.S. is arrested on drug use or possession charges.
"Criminalizing personal drug use is a colossal waste of lives and resources," said Tess Borden, Aryeh Neier Fellow at Human Rights Watch and the ACLU and the report's lead author. "If governments are serious about addressing problematic drug use, they need to end the current revolving door of drug possession arrests, and focus on effective health strategies instead."
The 196-page human rights report covers each stage of the criminal process, beginning with searches, seizures and the ways that drug possession arrests shape interactions with and perceptions of the police—including for the family members and friends of individuals who are arrested.
"The long-term consequences can separate families; exclude people from job opportunities, welfare assistance, public housing, and voting; and expose them to discrimination and stigma for a lifetime," the report states. "While more people are arrested for simple drug possession in the U.S. than for any other crime, mainstream discussions of criminal justice reform rarely question whether drug use should be criminalized at all."
The rights groups interviewed 149 people prosecuted for using drugs in Louisiana, Texas, Florida and New York. Data gathered by both organizations shows that African Americans are more than 2.5 times more likely to be arrested for drug possession, including nearly four times more likely to be arrested for simple marijuana possession.
"Criminalizing drug use simply has not worked as a matter of practice. Rates of drug use fluctuate, but they have not declined significantly since the 'war on drugs' was declared more than four decades ago," the report states. "The criminalization of drug use and possession represents a restriction on individual rights that is neither necessary nor proportionate to the goals it seeks to accomplish. It punishes an activity that does not directly harm others."
The report is the latest outcry in an ongoing struggle to decriminalize drugs. Last month, Jay Z released a short film, "The War on Drugs Is an Epic Fail," in collaboration with the Drug Policy Alliance for The New York Times. Using illustration from Mary Crabapple, the film highlights three decades of drug policy and America's incarceration explosion from 1986 to 2016.
Ava DuVernay's documentary "13th," which explores the history of racial inequality in the United States through mass incarceration, also made headlines at last month's New York Film Festival for highlighting the nation's so-called prison industrial complex. The U.S. has the world's highest prison rates, at 724 people per 100,000.
President Barack Obama commuted Thursday more than 100 drug-related sentences. The majority of the 102 prisoners commuted were serving sentences based on cocaine possession, distribution and intent to sell charges.
Meanwhile, both presidential candidates Hillary Clinton and Donald Trump have expressed their hopes for looser drug policies.
When asked at a Democratic primary debate in January about the failing war on drugs, Clinton told the crowd, "we have to move away from treating the use of drugs as a crime and instead, move it to where it belongs, as a health issue."
Trump has conceded that he is "100 percent" behind the legalization of medical marijuana, and he remains open to state's rights to vote for the legalization of recreational marijuana.
© Copyright IBTimes 2023. All rights reserved.