Mama June's Daughter Jessica Shannon Slammed For 'Misleading' Weight Loss Drink Ad On Instagram
KEY POINTS
Jessica Shannon showed the results of her 7-day weight loss challenge on Instagram
The reality star received criticisms for promoting a controversial weight loss drink
Mama June's daughter previously underwent weight loss surgery and some enhancements
Jessica Shannon received some criticisms when she showed off the result of her 7-day weight loss challenge on social media.
Earlier this week, the 25-year-old "Here Comes Honey Boo Boo" star shared some selfies to promote the BoomBod Weight Loss Shot Drink. She took the photos a week after she started a 7-day challenge that involved drinking the product each day to achieve its promised results.
"Being back on my @boombodBOGO shots has me feeling extra motivated. Avoiding the late night snacking and I got my favorite Lemon & Lime flavor," she wrote in the caption.
However, the reactions of her followers were far from what Jessica might have expected. Most of them called her out for allegedly "misleading" everyone that it worked for her.
"[Woman] you gain from last year. Please do not mislead people if you lost weight. It's just because of bariatric surgery," one wrote.
"Why do you promote something you don't use? You don't even mix the drinks properly on the ads you make," added another.
"You're beautiful just the way you are Jessica, and I'm sure you are capable and smart enough to get a real job instead of getting paid for promoting something that doesn't even work and you don't even use and is bad for the health, you're scamming the people who [believe] in you please stop doing that," a different follower commented.
The "Mama June: From Not To Hot" star made the headlines in April 2020 for spending a lot of money on weight loss surgery and enhancement procedures. The Blast reported at the time that Jessica had liposuction and other surgeries done. She also got veneers along with her sister, Anna Cardwell, 27.
After her makeover, Jessica received flak for promoting BoomBod and crediting the product for her weight loss. TV Shows Ace called her move to promote the product after going through different procedures "shameful" back then.
Despite the previous backlash over the Instagram promotion she made for the product, Honey Boo Boo's sister appeared unfazed as she went back to advertising the weight loss drink again. While many were against it, some fans understood the reality star's gesture and even voiced their support for her.
"Get that promo money sis," one fan wrote.
"Girl power Jessica. Focus on your dream is where it happens regardless," another commented.
Jessica was not the only one who got backlash for promoting the product. Mama June Shannon, 42, was also slammed on social media for showing off her supposed body transformation after doing the 7-day challenge with the weight loss drink.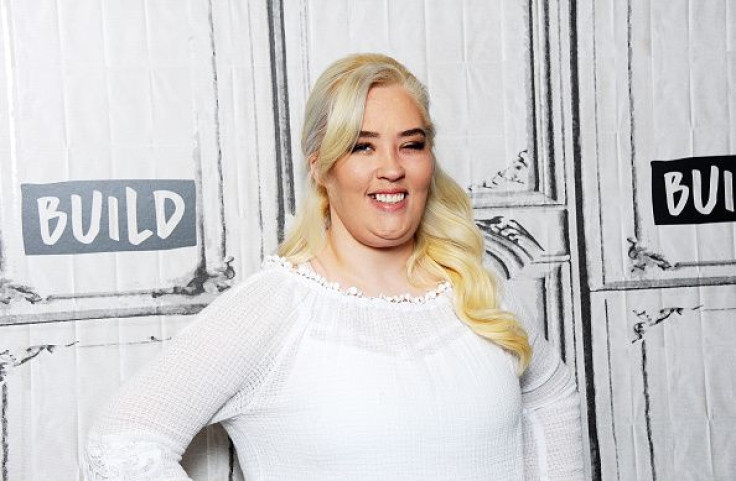 © Copyright IBTimes 2022. All rights reserved.
FOLLOW MORE IBT NEWS ON THE BELOW CHANNELS