Man Convicted Of Child Sexual Assault Dies After Drinking 'Cloudy' Liquid In Courtroom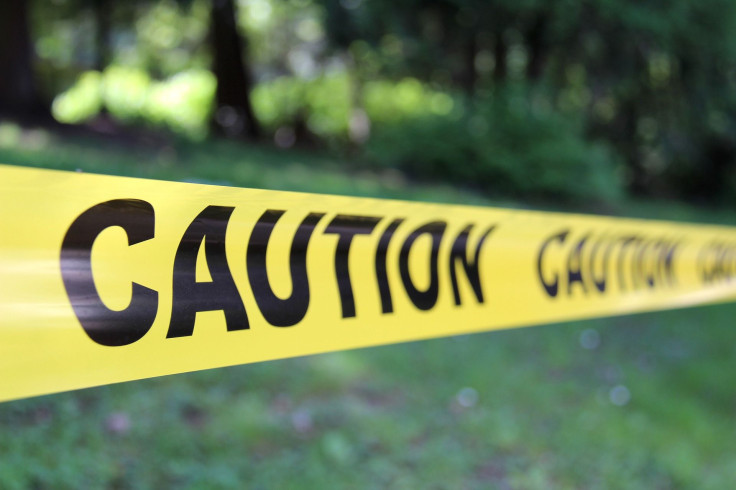 KEY POINTS
The man faced a possible sentence that ranged from probation to 100 years behind bars
He drank from a plastic water bottle before having a medical emergency
The man was rushed to a hospital, where he was pronounced dead less than an hour after drinking the liquid
A 57-year-old man in Texas died Thursday shortly after being convicted of child sexual assault, according to his lawyer.
Edward Leclair, who was charged with five counts of child sexual assault, started drinking from a plastic water bottle filled with what appeared to be clear liquid after a Denton County jury found him guilty Thursday afternoon, NBC News reported, citing Leclair's defense attorney Mike Howard.
Howard said he noticed that Leclair's hand was shaking as he was drinking but thought that it was because of the verdict.
"I looked over and noticed him drinking," the lawyer said, according to the outlet. "His hand was shaking. At the time, I thought it was shaking because of the verdict. Then he kept drinking and drinking."
On Friday, Denton County Assistant District Attorney Jamie Beck told CNN, "As these verdicts were being read, [Leclair] chugged a bottle of water he had at counsel table."
"Our investigator noticed him chug the water," Beck said. "He told the bailiff he might want to go check on him. The bailiff did. He was unconscious in the holding cell."
Beck added that the liquid appeared "cloudy."
"Shortly after entering the holdover cell, he started vomiting, and emergency services were called," Leclair's defense attorney told the outlet Friday.
Beck said "medical intervention" took place in the courthouse before Leclair was taken away by ambulance.
As of this writing, it is unclear what the liquid in the plastic water bottle was. Howard said he never saw Leclair put anything in the bottle.
Leclair was a former Navy mechanic and corporate recruiter. He was indicted two years ago on five counts of sexual assault on a person between 14 and 17 years old.
Leclair insisted that he was innocent of the charges, according to his lawyer.
The conviction came after three hours of deliberations. The 57-year-old faced a possible sentence that ranged from probation to 100 years behind bars, Howard said.
"With charges like these, if they find a defendant guilty a very stiff punishment is certainly possible," Howard said, according to NBC News.
Leclair had been out on bond during the trial and not subject to the same restrictions as someone in custody, his lawyer said.
Howard said he briefly spoke with his client after the verdict was announced, and Leclair appeared "dejected and in shell shock — all the things you would expect."
"Forty-five minutes after the whole thing began, I was notified by the hospital that he'd been declared dead," Howard said.
The members of the jury were informed of Leclair's death Friday and were told that it was not their fault, according to the lawyer.
The Tarrant County medical examiner's office will determine the cause of death.
If you have thoughts of suicide, confidential help is available for free at the National Suicide Prevention Lifeline. Call 1-800-273-8255. The line is available 24 hours, every day.