Man Finds Wife, Lover Dead From Carbon Monoxide Poisoning During Car Sex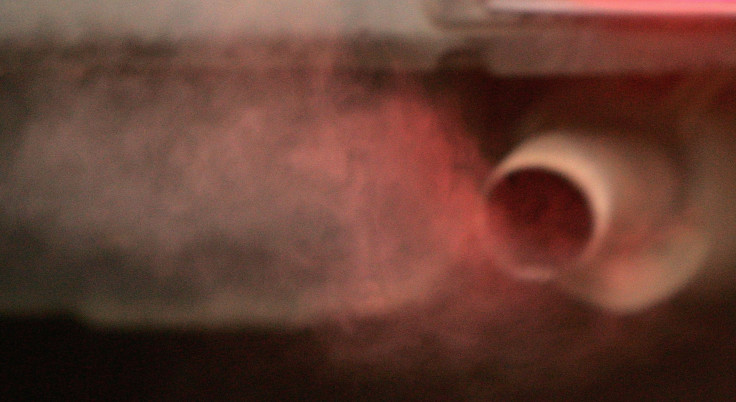 A woman and her lover were found dead in the garage of a New Jersey home in an apparent carbon monoxide poisoning case. According to reports, the woman's husband — Kahali Johnson, of Newark — found the bodies Monday night.
Law enforcement sources told NBC 4 New York the 39-year-old woman and her 56-year-old lover were having sex in a running car when they were both killed by the poisonous gas.
"As I tried to step to open the last garage door, I see the mechanic, he's laid out," Johnson told ABC television network WABC. "She's just a few feet away, she's laid out. And pretty much I had to call 911, because at this time, with that level of emissions, I knew that they were gone."
Sources also told NBC the woman was having sex with the mechanic as a way to pay for his services. Authorities are investigating the cause of death, but it is believed that the deaths were accidental.
"Basically she died because of carbon monoxide," Johnson said. "They do not have adequate alarm systems, because if there had been an alarm in that garage, people would have been alerted to the fact that it was going on."
Carbon monoxide poisoning happens when a person is exposed to way too much of the gas, which is odorless. According to the Mayo Clinic, excessive intake of carbon monoxide can diminish a person's ability to absorb oxygen, leading to severe tissue damage and eventually death. Symptoms of poisoning include dizziness, vomiting, shortness of breath, confusion, and blurred vision.
This is not the first time such an incident took place where two people having sex in a running car died. In December 2017, a schoolgirl died of carbon monoxide poisoning while having sex with her boyfriend in a car inside a garage while the engine was running.
In May 2017, a couple died after they had sex inside a parked BMW in New Taipei City in northern Taiwan.
© Copyright IBTimes 2023. All rights reserved.