Man Kills Self By Jumping In Front Of Moving Train After Cop Allegedly Beats His Father
A man in India killed himself by jumping in front of a moving train after he witnessed a cop allegedly thrashing his father.
The 23-year-old man, identified as Harish Chandra Gendle from a village near Bilaspur, a city in the central Indian state of Chattisgarh, died Monday. He took the extreme step after he saw an officer, identified as Rooplal Chandra, beating his father at a local police station, news outlet Hindustan Times reported.
Gendle's father, Bhagirathi, was reportedly taken to the police station in connection with an accident involving Gendle on Monday.
"Gendle's motorcycle hit the bicycle of a school girl on Monday leading to a quarrel, following which she lodged a complaint with the police," a police officer said, reported NDTV.
Gendle was not there at his home when cops came in search of him. The officers then took Bhagirathi into custody. Hearing the news of his father's arrest, Gendle reached the police station and saw Chandra beating up his father. Upset over the incident, Gendle rushed to a railway station and jumped in front of the train, reports said.
The incident triggered protests in front of the police station Tuesday as local residents demanded action against the officer involved. Chandra was later suspended from office.
"In the backdrop of protests and preliminary investigation, Bilaspur SSP suspended the constable for negligence," a police officer said.
In an unrelated incident in April, a 23-year-old woman in India killed herself by jumping from a moving train. The woman, identified as S. Durga Devi, ended her life because she was upset with her fiance for postponing their wedding. A witness told cops that Devi was seen arguing on her phone and crying moments before she took the extreme step.
If you have thoughts of suicide, confidential help is available for free at the National Suicide Prevention Lifeline. Call 1-800-273-8255. The line is available 24 hours a day, all seven days a week.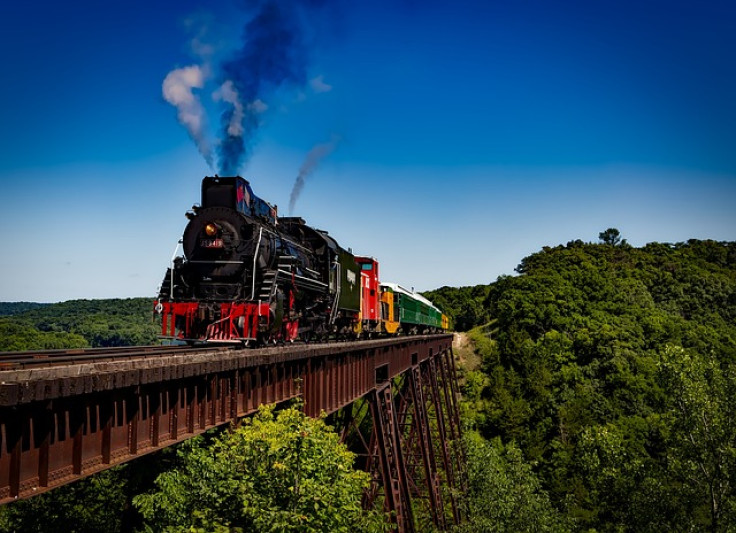 © Copyright IBTimes 2023. All rights reserved.