Man Loses Life Savings Playing Carnival Game; Henry Gribbohm Loses Xbox Kinect, Wins Dreadlock Wearing Banana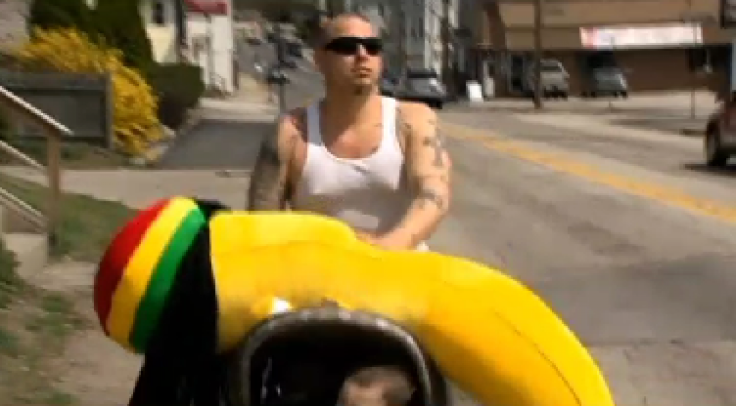 What was supposed to be a simple carnival game resulted in a New Hampshire man losing his life savings. Henry Gribbohm lost $2,600 playing Tubs of Fun in hopes of winning an Xbox Kinect. His consolation prize: a stuffed banana wearing dreadlocks.
The 30-year-old lost the large chunk of change while attending a Fiesta Shows carnival in Manchester, N.H. Gribbohm insists the game, where contestants throw balls into a tub, was rigged, claiming he repeatedly succeeded but then saw the balls popping out of their bins, reported WBZ-TV Monday.
"You're expecting the kids to win a few things, let the kids have a good time. It didn't turn out that way," said Gribbohm. "It's not possible that it wasn't rigged."
Despite claims that the game was allegedly fixed, Gribbohm said he went home to get more money to continue playing the game after initially spending $300 on it.
"You just get caught up in the whole, 'I've got to win my money back,'" said Gribbohm, who claims he made a double-or-nothing wager in an effort to win back some of his hard-earned cash. The father filed a report with the Manchester Police Department the following day and returned to the vendor requesting a refund, walking away with $600 and the stuffed banana.
"For once in my life, I happened to become that sucker. It was foolish to put up my life savings," said Gribbohm.
John Flynn, vice president of Fiesta Shows, said the game in question is run by an outside vendor and that the company is investigating the situation further.
"They've been with us for quite a while. [This is the] first I've heard of anything like that," said Flynn, claiming that it is "pretty much impossible" to lose Gribbohm's suggested amount of money on one carnival attraction despite the game's level of difficulty.
Manchester Police Department Lt. Maureen Tessier said the department is investigating the report.
© Copyright IBTimes 2023. All rights reserved.