Man Pleads Guilty To Supporting ISIS, Planning Terror Attack In San Francisco
A man accused of planning a terror attack in San Francisco in December pleaded guilty Monday to attempting to provide material support and resources to the Islamic State group (ISIS).
Everitt Aaron Jameson, a truck driver from Modesto, California, and a former Marine, was arrested by the FBI on Dec. 20 and charged with providing support to a terrorist organization. The FBI agents later seized fireworks, a 9mm handgun and two rifles from his house in Modesto. During interrogation, he told officials he "did not need an escape plan because he was ready to die."
According to FBI documents, Jameson was planning a terror attack on Pier 39 — a popular tourist destination in San Francisco — on Christmas as he believed it would be "the perfect day to commit the attack."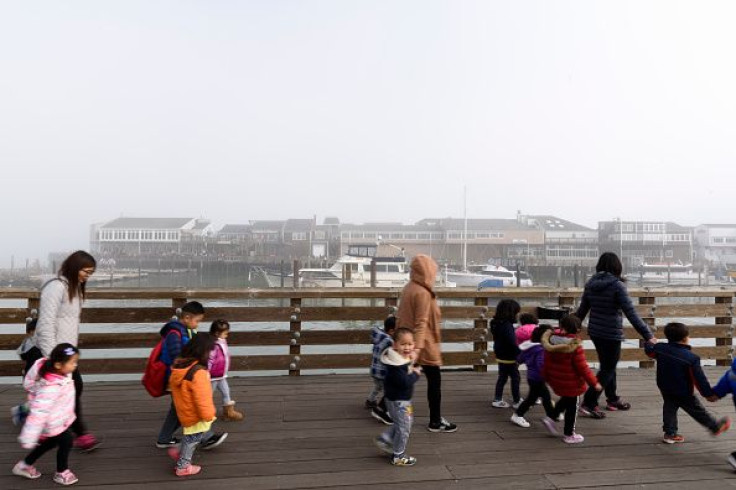 Earlier, he told an FBI agent who was posing as an ISIS leader he was planning to use pipe bombs to "funnel people into an area" in order to shoot them. He said he was inspired by the New York terror attack, where a man drove into a crowd with a truck and killed eight people Oct. 31, 2017, and the December 2015 attack in San Bernardino, California. He told the agent he was ready to provide any help requested to carry out the San Francisco attack. He said he had access to PVC pipes, nails and powder to make explosive devices, and sought his help to get remote timers.
"I am a tow truck driver. So I can make these services available as well," he added, court documents showed.
Between September and December 2017, Jameson posted and liked several pro-ISIS posts on his Facebook page. He also "espoused radical jihadi beliefs." Jameson recently converted to Islam and changed his name to Abdallah adu Everitt ibn Gordon, ABC7 News reported.
He was produced before Judge Lawrence J. O'Neill in U.S. District Court in Fresno on Monday. According to his plea agreement filed in the court, "beginning in or around September 2017 until around Dec. 20, 2017, Jameson voiced support for ISIS, knowing that the organization was engaging in terrorist activity and terrorism. Among other things, he had several online interactions with a confidential source, and during those interactions, he stated that he was committed wholeheartedly to 'the cause.'"
Jameson served in the U.S. Marines and completed his training in 2009, with a "sharpshooter" rifle qualification. However, he was discharged from service for concealing his history of asthma.
A federal magistrate had earlier found that Jameson had a history of drug abuse and mental health issues.
His formal sentencing is set for Sept. 4. If the court accepts the plea agreement, he will face 15 years in a federal prison and after release, will spend the rest of his life under supervision.
© Copyright IBTimes 2023. All rights reserved.