Man Rapes Long Island Woman, Returns After 2 Days In Clown Makeup To Destroy Evidence
An NYC man who raped a woman in her Long Island home returned two days later in clown makeup to destroy her surveillance cameras.
Suffolk County District Attorney Timothy Sini said Joseph Johnson, 33, of Wyandanch, was indicted Wednesday for the bizarre crime that happened at a Wyandanch home in September, New York Post reported.
On Sept. 19, 2020, Johnson, a convicted sex-offender, first broke into several cars parked near the Wyandanch train station by smashing the vehicles' windows and then, broke into a nearby home where he choked and raped a woman. He also stole an undisclosed amount before fleeing the scene.
On Sept. 21, two days after committing the crime, the victim was alerted that the cameras had been turned off. She found the equipment damaged and wires to the recording unit cut. The footage, that was captured before the cameras were damaged, showed Johnson wearing clown face paint, at the residence.
His DNA also matched the evidence left by the rapist, Suffolk County District Attorney Timothy Sini said.
"This is an extremely disturbing case," Sini said. "This defendant went on a crime spree that escalated from breaking car windows to breaking into the victim's home twice in the span of 72 hours, raping and repeatedly strangling the victim while threatening her life. This is a dangerous individual and a convicted sex offender who is now off our streets," Sini said.
A grand jury indicted Johnson on rape, burglary, strangulation, criminal mischief, and performing a criminal sex act charges. If convicted, he will face up to 40 years in prison. He pleaded not guilty and is being held on a $500,000 cash or $1 million bond. Johnson's next scheduled to appear in court on March 9.
The Facebook profile of the suspect also reveals his obsession with clown makeup. Johnson has uploaded several images of him in the same look, including a creepy image from 2019.
In 2018, police had arrested a Denver man, Christian Gulzow, who wore clown makeup while brutally slashing a homeless man to death. Witness told police that Gulzow wore a black-and-white face makeup and glove that had blades 2 to 3 inches long when he committed the crime.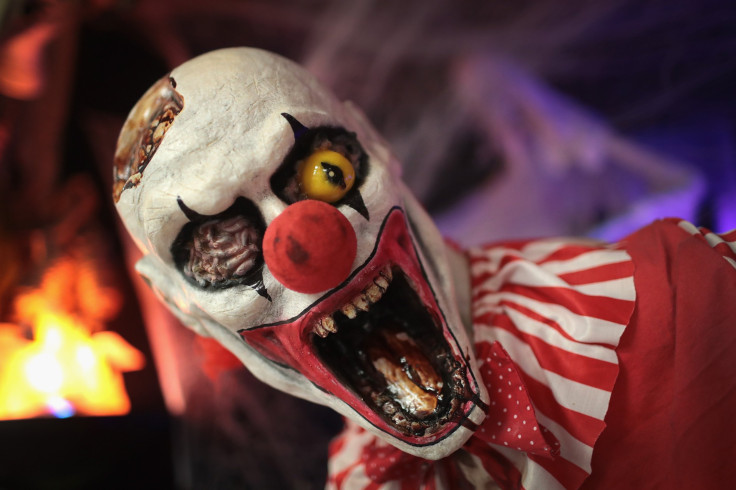 FOLLOW MORE IBT NEWS ON THE BELOW CHANNELS