Man Stuck On Electrified Train Track Heroically Saved; 20-Year-Old Rescuer Rewarded With Car
KEY POINTS
Anthony Perry rescued the man stuck on the electrified third rail at a South Side Red Line station Monday
Perry was honored with the car Wednesday
The video of the rescue has gone viral on social media
Chicago, Illinois, -- A transit commuter in Chicago has been hailed a hero after rescuing a man who was stuck on an electrified subway rail. The 20-year-old man who pulled the victim to safety by risking his own life was rewarded with a car, to honor his heroic act.
Anthony Perry jumped into action, and pulled up the man who was found lying nearly unconscious on the electrified third rail at a South Side Red Line station Monday, 6 ABC reported.
After rescuing the victim who fell on the tracks following a fight with another man, Perry administered him CPR and rushed him to a hospital. The victim is expected to survive while the police are searching for the man who was involved in the brawl.
In a ceremony conducted by locals Wednesday, Perry was honored for his selfless act. Early Walker, founder of the anti-violence organization I'm Telling Don't Shoot, awarded Perry with a 2009 Audi A8 and offered him a $25 gasoline card.
"We just wanted to honor you. We wanted to literally show our appreciation because we need more people like you. We need more Anthonys in the world," Walker said, ABC 7 Chicago reported.
Perry said he did not have second thoughts when he jumped onto the potentially dangerous tracks to rescue the victim. "I don't think I was thinking about what could happen to me at the moment. It was more of what do I have to do to make the situation peaceful," Perry recollected the moments.
"I felt a little shock. I felt it all over my body actually, and then I just didn't let that stop me," he said.
A witness Tavi Ghee started recording a video of the incident when he saw the victim fighting with another male on the platform. The video also showed the young hero jumping into tracks to rescue the victim.
Ghee said the entire episode was surreal and shared the video on Facebook which soon went viral. "It was definitely surreal. That was an out-of-body experience," Ghee said.
The surprise gift made Perry's daily commute easier which previously took around 90 minutes to get to his work in Oak Lawn.
Meanwhile, Chicago Transit Authority (CTA) issued a statement warning people not to enter the tracks citing the risk of electrocution. "Any customer witnessing a person on the tracks should also notify CTA personnel immediately, or call 911. They should never try to enter the right of way, or try to remove the person themselves, as they risk electrocution," CTA said.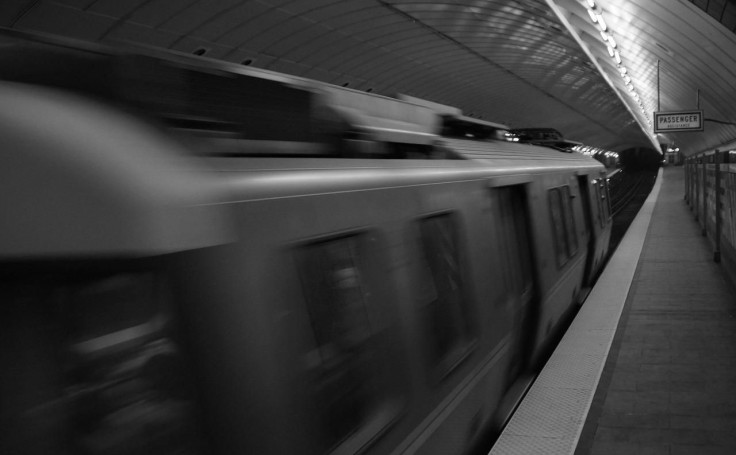 © Copyright IBTimes 2023. All rights reserved.