Man Who Believed Vaccines Were 'Social Experiment' Dies Of COVID-19; Disease Kills Father Too
KEY POINTS
Jason Kurtz and his parents, Kenneth and Linda, all caught the virus
Kenneth passed away on Dec. 3, 2021
Jason died due to COVID-19 complications nine days later
A 47-year-old Pennsylvania man who believed vaccines were a "great social experiment" has died of COVID-19. The disease also claimed the life of his 72-year-old father.
Jason Kurtz and his dad Kenneth Kurtz, both from Reading, passed away only days apart after contracting the virus. Jason was unvaccinated.
Linda Kurtz, Kenneth's wife, told Reading Eagle her husband died on Dec. 3, 2021, while sitting on his easy chair at home.
"Jason said, 'Dad's already gone.' Before we even called 911, he was dead," she recalled.
Jason died nine days later due to COVID-19 complications. Linda was also hospitalized but managed to beat the virus after a 17-day stay in the hospital.
Now, the widow, who is coping with the sudden loss of her husband and son, wants to warn people that what her family went through can happen to anyone.
According to Linda, she and Kenneth were a "pretty active couple" who liked to travel but changed their lifestyle after the pandemic struck. Though they got their first two shots once vaccinations began, they didn't get their boosters.
As for Jason, Linda said he was adamant about getting jabbed.
"We just could not persuade him to get a shot," she said, adding that her son's stance was "based on a mix of stubbornness, overconfidence, conspiracy theories and religion."
"He was one of those people who thought if he got COVID he'd get over it," Linda said further.
Jim Kurtz, Jason's brother, said the unvaccinated man's politics played a role in his decision. It was on top of his unfounded belief that the COVID-19 vaccines were a "great social experiment" and getting a shot is "the mark of the beast."
Jim said he tried to reason with Jason, but he wouldn't listen.
"I had that talk way too many times. But it was one of those things where if it was coming from his big brother he didn't listen to it," he told Reading Eagle.
Jim also revealed that he has been fully vaccinated and boosted, and he and his wife work from home. He believes it was the family's Thanksgiving get-together that led to the catastrophe. Though Jim was worried about unvaccinated people attending the gathering, Linda said she wasn't nervous.
"I wasn't nervous, but I knew some of the people who would be there were not vaccinated. But I wasn't even concerned that something could happen," Linda explained.
Among the 15 people who attended the party, 10 got COVID-19. Three of them — Kenneth, Jason and Kenneth's brother Russell Kurtz — died of the disease. Russell passed away in Lancaster County only three days after Jason's death.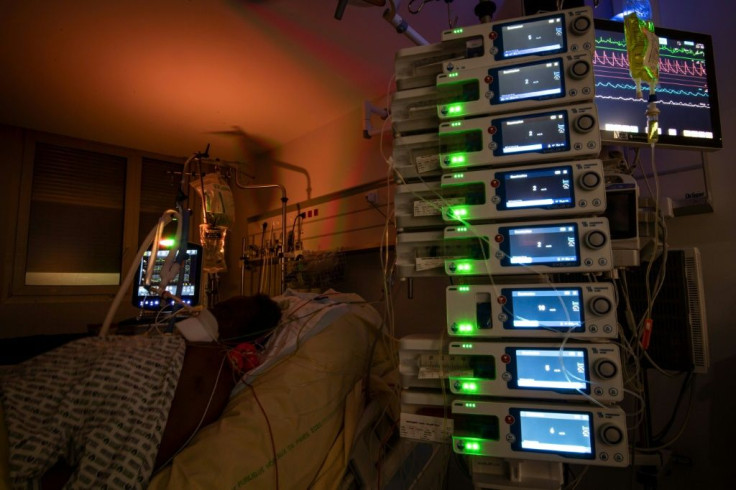 © Copyright IBTimes 2023. All rights reserved.