Marcus Jordan Addresses Claims His Girlfriend Larsa Pippen Is A 'Gold Digger'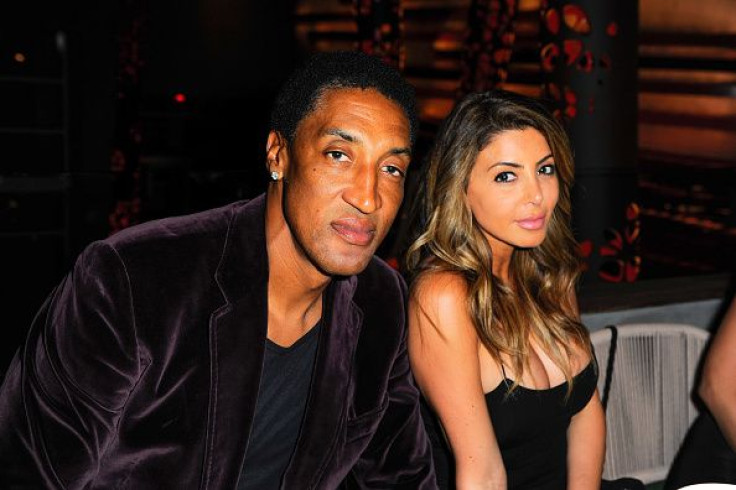 KEY POINTS
Marcus Jordan said people have accused his girlfriend Larsa Pippen of being "after the Jordan money"
He defended his girlfriend, saying she's "got it going on"
The pair said they launched their podcast to have control over the narrative surrounding their romance
Marcus Jordan is coming to his girlfriend Larsa Pippen's defense amid accusations that she's a "gold digger."
The couple is set to appear in an upcoming episode of Page Six's "Virtual Reali-Tea" podcast and address various myths about their relationship, including the rumors that Scottie Pippen's ex-wife is only after the Jordan family's fortune.
"I feel like the money thing is annoying," Larsa said while promoting the couple's new iHeart podcast, "Separation Anxiety," Page Six reported.
Marcus, who is the younger son of Michael Jordan, chimed in, "Yeah, I feel like people try to say Larsa's a gold digger and she's after the Jordan money or something."
The Larsa Marie jewelry designer insisted that she has her "own money."
Marcus agreed, before praising his girlfriend. "She's such an independent, career-driven woman. She's got it going on ... It's the one comment or commentary that I've got to refrain from commenting back on," he added.
Larsa, 48, and Marcus, 32, explained that they decided to launch "Separation Anxiety" to regain control over the narrative surrounding their relationship after their 16-year age gap sparked various speculations about their romance.
"Us doing this podcast, it really was therapeutic for us. Like, 'Hey, let's talk about this,' or, 'People want to know about our age gap. Should we talk about that?' Because we really don't view age like that," the "Real Housewives of Miami" alum explained. "I've dated guys that are way older than me and I've dated guys that are younger than Marcus. So for me, it wasn't like I was so concerned about a 16-year age difference."
She continued, "I was kind of concerned about what's going on in your brain. If you're mature or not, if you feel good about yourself — that, to me, is more important than someone's age."
Larsa and Marcus first sparked romance rumors in September 2022. They made their relationship Instagram official in January, confirming longstanding rumors that their yearslong friendship had developed into something more.
In an interview with People in March, the Bravo star revealed the exact moment she realized that she had feelings for Marcus.
"I think it was one night we went out and there was a girl that was there. She was trying to talk to him, and I was getting jealous over it," Larsa shared. "And it was weird because I'm not really the jealous person, but I was jealous over the situation."
She continued, "And so then, I was thinking maybe I do really like him. That kind of sealed the deal."
Larsa told "Virtual Reali-Tea" that they are "kind of living our best life" and that she is "super happy" to give fans a closer glimpse inside her romance with Marcus via their podcast "Separation Anxiety."
Marcus quipped that the title of the project stemmed from their desire to "always be together."
"I think that's what makes it so easy for us is we constantly wanted to be together, like, all the time. Even when we're apart, we FaceTime and we're in constant communication with each other," he explained. "And so it just was fitting for us to kind of name the podcast 'Separation Anxiety.'"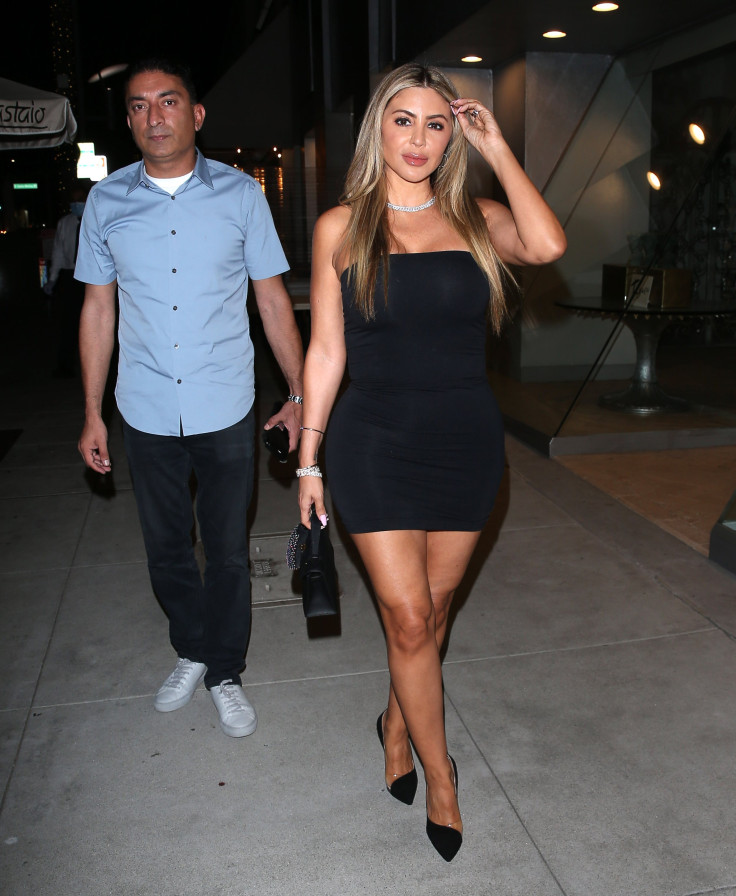 © Copyright IBTimes 2023. All rights reserved.