Maria Belen Chapur Engaged To Mark Sanford, Ex-South Carolina Governor To Wed Former Mistress [PHOTO]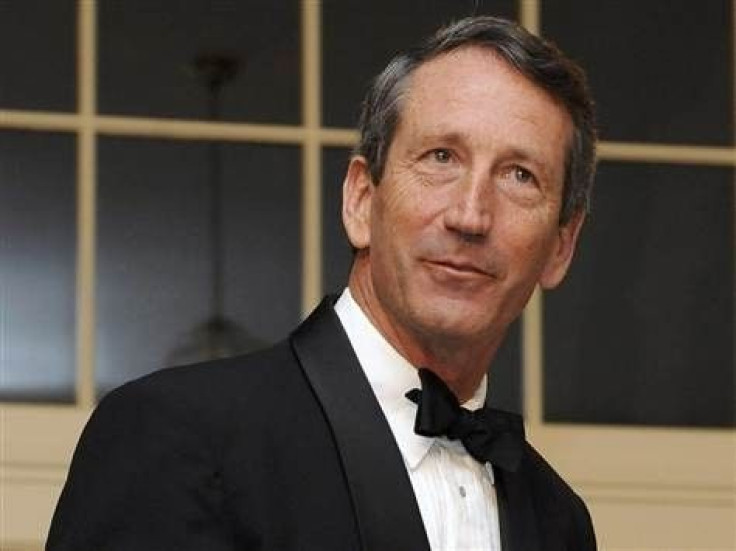 Former South Carolina Gov. Mark Sanford said on Sunday he is engaged to his Argentine girlfriend and former mistress, Maria Belen Chapur.
"Yes, it's true and I stand by my statement," Sanford told Reuters in a phone interview.
Sanford referred to a statement he gave exclusively to CNN in which he told the news outlet, "Yes, we are engaged, and I'm both happy and excited for what that means. I have long expressed my feelings for her, she's a wonderful person. My closest friends have met and love her, and I look forward to introducing her to still many more that have yet to do so."
Sanford went missing in mid-2009 from his family, the public and even the State Law Enforcement Division, which provides security for him. His disappearance garnered nationwide news coverage, as no one within his circle had heard from him for more than four days.
Eventually, Sanford resurfaced at an Atlanta airport after flying back from Argentina. In the hours afterwards, he held a news conference, during which he admitted that he had been unfaithful to his wife.
On June 25, La Nación, a Buenos Aires newspaper, identified the Argentine woman as María Belén Chapur, 43, a divorced mother of two, with a university degree in international relations who lives in the city of Buenos Aires and works as a commodity broker.
His wife, Jenny Sanford, had become aware of her husband's infidelities around five months before the scandal broke, according to multiple news reports. The two had sought marriage counseling, with his wife requesting a trial separation about two weeks before his disappearance, the reports said.
Later that year, Jenny Sanford announced that she was filing for divorce, calling it a "sad and painful process."
A source close to Mark Sanford reportedly provided CNN with photos of the newly engaged couple.
FOLLOW MORE IBT NEWS ON THE BELOW CHANNELS