Mariah Carey-Inspired Fictional Drama In The Works Following 'Mariah's World'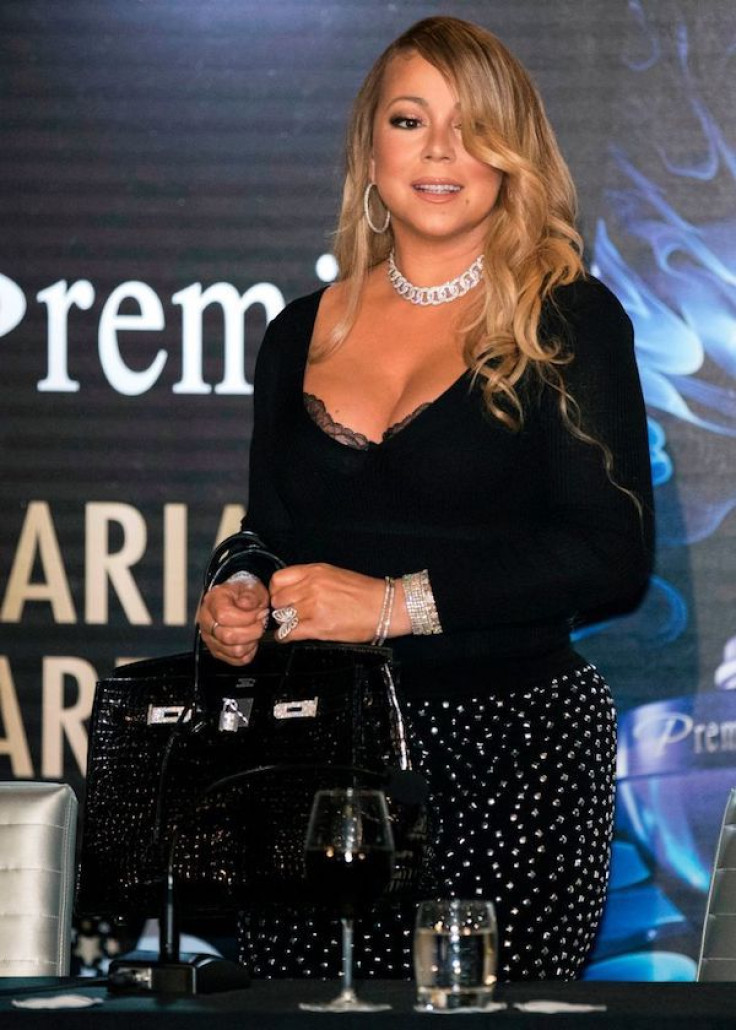 After exposing what her life's like on- and off-camera in last year's E! docuseries "Mariah's World," Mariah Carey's life will once again be put in the spotlight. The "Emotions" singer has apparently agreed to be the inspiration behind Starz's upcoming drama series.
On Tuesday, Starz revealed that it is in the process of creating a fictional drama series that will be based off Carey's life. It won't necessarily mention the Grammy-winning songstress, but some aspects of the show will mirror what Carey went through from her childhood until she reached stardom.
Known for hit series "Outlander" and "Power," Starz will be creating a show that chronicles the life of a biracial 16-year-old who goes through a difficult childhood but still emerges triumphant after becoming the highest-selling female artist of all time, Entertainment Weekly has learned.
READ: Are Mariah Carey and ex James Packer on speaking terms?
Carey will not only be the inspiration for the show, however, as she is also set to executive produce the project that is set in New York City in 1986. "Rush Hour" director Brett Ratner will also have the same involvement as Carey. On the other hand, the writer of the show, Nina Colman, will be the drama series' showrunner.
The announcement of Carey's next project comes after she was slammed by the people involved in the comedy "The House," which stars Will Ferrell and Amy Poehler, as per People. Carey was supposed to have a cameo in the film, but things have turned sour between her and the cast and crew due to her alleged problematic behavior on the set.
Last month, comedian Cedric Yarbrough took to social media to expose Carey's unpleasant behavior behind the camera. "A real funny cameo was SUPPOSED to happen in the new film #TheHouse with the superstar Mariah Carey. But it was ruined by superstar Mariah Carey," Yarbrough wrote in a now-deleted Facebook post. "This lady was unprofessional & borderline abusive to our director, who tried his best to appease her every wish."
READ: Cedric Yarbrough exposes Mariah Carey's 'unprofessional' behavior on 'The House' set
Yarbrough specifically called out the Grammy-winning singer for being late for three to four hours. He also claimed that Carey even refused to perform the stunt that her double did for the movie. In addition, he divulged Carey's special requests just so she would do the cameo.
© Copyright IBTimes 2023. All rights reserved.