Do Mariah Carey, James Packer Still Speak? Her NSFW Response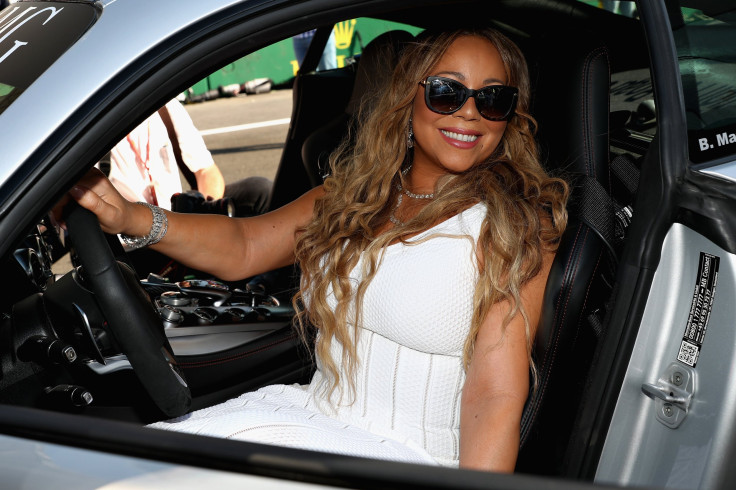 Mariah Carey doesn't want to be dragged into ex-fiancé James Packer's drama. The billionaire is currently under investigation for corruption after reportedly giving an illegal gift to Israeli Prime Minister Benjamin Netanyahu.
The "Touch My Body" singer recently arrived in Israel, where she was asked by a reporter about the scandal. Carey, 47, assured the press she's no longer in contact with Packer, and knows nothing about the situation. She maintained her innocence, adding that she doesn't give much thought to political dealings.
"How am I supposed to know?," Carey asked during an interview with Israel's Channel 2 News. "I really have no idea about the political stuff that goes on. I don't. I don't pay attention to it."
Read: Are Mariah Carey, Bryan Tanaka Back Together?
According to The Hollywood Reporter, authorities have been trying to locate Packer to speak with him since March. The investigation's ongoing, but Carey's ex has been accused of having given Netanyahu's son Yair a number of luxe getaways on his jet. It's believed that Netanyahu and wife Sara also enjoyed the gifts, which is where questions of the legality stem from.
Packer's also thought to have gifted the Netanyahu family tickets to Carey's August 2015 concert in Israel. The show took place shortly after Packer and Carey met with the Prime Minister and his wife for a private dinner. Carey maintained, during her interview with Channel 2 that she was only there "because I was invited to dinner."
Meanwhile, Carey is embroiled in a bit of a scandal of her own. The singer, originally set to make a cameo in "The House," had her part cut from the movie. It appears, based on comments from director Andrew Jay Cohen and her former co-stars, that Carey's difficult behavior and repeated late arrivals on the set were to blame.
Cohen spoke with Reuters about cutting Carey from the film at the premiere on Monday. He confirmed that she'd no longer be appearing, but provided no reason why. Cohen assured viewers the movie wouldn't suffer because of her removal.
"The funniest bits stay in the movie. We did not include her in the movie," he said.
Star Will Ferrell discussed Carey's behavior during an appearance on "Late Night with Seth Meyers." He veered from specifics, but joked about the things that did and did not happen with her on the set. His comment was a rift on the many rumors swirling about her acting like a diva.
"There were suggestions that weren't executed. She was on our set and, um, things happened. Things happened and didn't happen," the actor said.
Read: Mariah Carey Reunites With Nick Cannon For Family Easter
Cedric Yarbrough, however, held nothing back when discussing Carey's attitude. The actor shared a lengthy post on Facebook, which has since been deleted, slamming the singer as "borderline abusive." He claimed she was unprofessional and treated their director with no respect.
"Hey team! This is a long one so bare with me. Okay since Will Ferrell is talking, I'm talk-ing. Yea, a real funny cameo was SUPPOSED to happen in the new film #TheHouse with the superstar Mariah Carey. But it was ruined by superstar Mariah Carey," Yarbrough wrote. "This lady was unprofessional & borderline abusive to our director, who tries his best to appease her every wish."
Her demands, according to actor Rob Huebel, included white roses in her trailer among other things. During an interview with Entertianment Weekly on their Sirius Xm radio show, he said she showed up several hours late to filming and refused to sing the song producers chose when she did arrive to film on her one-day shoot.
© Copyright IBTimes 2022. All rights reserved.
FOLLOW MORE IBT NEWS ON THE BELOW CHANNELS