Mariah Carey Received 'Multimillion-Dollar Settlement' From Ex-Fiancé James Packer Post-Split, Source Says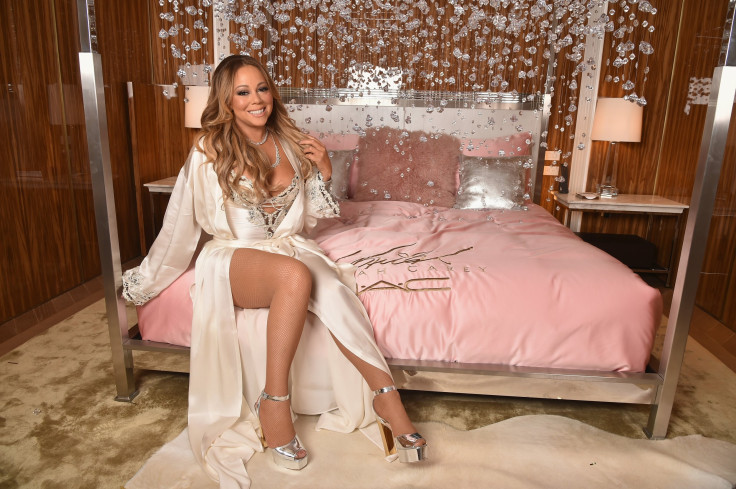 Mariah Carey and James Packer's relationship did not work out and he paid for it, literally. The "Hero" singer apparently asked for an "inconvenience fee" from the business mogul following their split.
Packer and Carey announced their engagement in January 2016 and split in October of the same year. According to a source, the 47-year-old singer received a multimillion-dollar settlement from her billionaire ex-fiancé after they broke off their engagement, Entertainment Tonight reported.
The amount she received was not disclosed, but a second source stated that Carey kept the $10 million engagement ring Packer gave her. "She still has the ring and wears it now on her middle finger," the source told ET. "They 100 percent have not spoken for a year, maybe even longer than that."
In October, Packer, 50, confessed that dating the "Touch My Body" singer had been a mistake. "I was at a low point in my personal life," Packer said. "She was kind, exciting and fun. Mariah is a woman of substance. But it was a mistake for her and a mistake for me."
Carey and Packer did not have an amicable split. According to an insider, the "All I Want for Christmas Is You" singer felt blindsided when she read a report that Packer dumped her. "Mariah was totally blindsided by James. She read the news in Woman's Day Australia that said he dumped her," one insider told Us Weekly. "Mariah knew they were having problems, but all relationships have issues — it wasn't the kind of thing where she thought she'd read in the paper that she got dumped. … She was devastated; she was shocked."
Meanwhile, there were rumors that the two split due to Carey's lavish spending. The singer's rep previously addressed this issue. "The fight was not because of any cheating allegations or excessive spending by Mariah," the rep said.
For now, Carey is staying away from relationships and focusing on her health. Earlier this month, she underwent weight loss surgery to shed extra pounds. A source said that the singer had been upset with her fluctuating weight, which made her feel insecure.
After the surgery, Carey is reportedly happier and more confident in herself and her body. "This is a new beginning for her," the source said.
What can you say about the multimillion-dollar settlement that Carey reportedly received from ex-fiancé Packer? Drop a comment below.
© Copyright IBTimes 2023. All rights reserved.