Marijuana Arrests Down Across US, But Advocates Want More Progress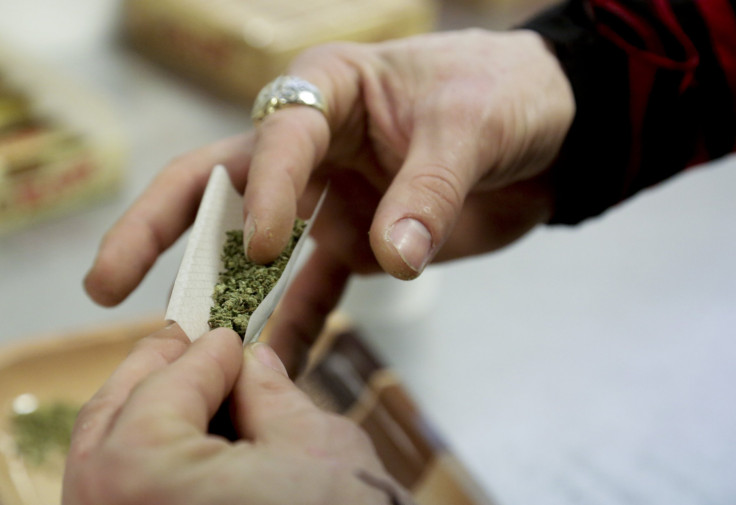 As states across the nation continued to loosen their marijuana laws, 2013 saw a drop in pot-related arrests. But anti-prohibition groups say that the trend toward ending marijuana arrests is moving too slowly, and that more than $457 million could have been saved by eliminating arrests for weed possession altogether.
The FBI's annual Uniform Crime Report was released Monday morning, and its results illuminate the state of marijuana-related crime in the U.S. for 2013. The report shows that there were about 693,481 arrests on marijuana-related charges, with 609,423 -- or nearly 88 percent ­-- of those arrests made for possession alone. Those figures are down from the 749,825 marijuana-related arrests and 658,231 arrests for pot possession reported in the 2012 version of the report, according to the National Organization for the Reform of Marijuana Laws (NORML).
The statistics come out at a transformative time for the nation's drug policies. On Monday, New York City announced that it was decriminalizing posession of marijuana. On Jan. 1, 2014, the first laws legalizing recreational use of marijuana took effect in Colorado and Washington state. And on Nov. 4, voters in Alaska and Oregon voted to legalize recreational use of marijuana, while Washington, D.C., voters passed a similar law that is now under review by the U.S. Congress.
Marijuana law reform groups said they were glad to see that the arrest numbers had fallen since 2012, but argued that continuing to arrest people for the possession of marijuana should be seen as a failure of law enforcement and a sign of misplaced priorities.
"We're pleased to see the drop, but arresting even one adult for using a substance that is objectively less harmful than alcohol is inexcusable," said Mason Tvert, a spokesman for the Marijuana Policy Project (MPP), in a statement.
"Law enforcement officials should be spending their time and resources addressing serious crimes, not arresting and prosecuting adults for using marijuana. Every year, these statistics show hundreds of thousands of marijuana-related arrests are taking place and countless violent crimes are going unsolved."
Erik Altieri, a spokesman for NORML, pointed out in an online statement that at least $457 million was spent on arresting individuals for only marijuana possession in 2013. He calculated that figure by multiplying $750 -- the American Civil Liberties Union's low-end estimate for how much each marijuana possession arrest costs law enforcement agencies -- by 609,423, the number of arrests for weed possession that year.
"While we may be seeing slight decreases due to the growing number of states who have begun to reform their marijuana policies, the fact that over 600,000 individuals are still being arrested for a non-violent act shows how much work we have left to do in ending our disastrous prohibition of marijuana," Altieri wrote in the statement.
Drug crimes continued to be the most common category of arrests across the U.S. in 2013, according to a summary of the FBI report released Monday. About 1,501,043 arrests for "drug abuse violations" took place that year, the agency reported. The next most frequent crime by arrests was larceny-theft, for which the FBI estimated there were about 1,231,580 arrests, followed by driving under the influence, estimated at 1,166,824 arrests last year.
Overall, 40.6 percent of drug abuse violation arrests across the U.S. in 2013 were for marijuana possession, according to a chart included in the FBI report. Western states saw the lowest percentage of drug abuse violation arrests resulting from weed possession at 18 percent, while the Midwest saw the highest rate of marijuana possession arrests at 51.7 percent of drug abuse violation arrests in 2013. Meanwhile, arrests for marijuana sales accounted for only 5.6 percent of nationwide drug abuse violation arrests in 2013.
Last April, a Pew Research Center poll found that a majority of Americans support legalizing weed for the first time since the center began polling on the issue in 1969. The poll found that overall support for legalization increased 7 percent in the previous two years, to 52 percent. That represents the continuation of a trend that saw support for legalization jump 20 percentage points since the 2002 General Social Survey, according to the University of Chicago's National Opinion Research Center.
© Copyright IBTimes 2023. All rights reserved.