Marijuana And Memory: Cannabis Could Help Elderly, Alzheimer's Patients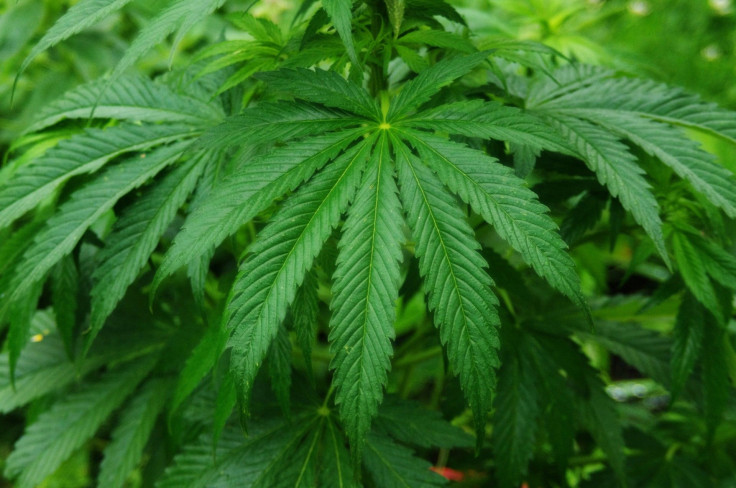 Among the arguments for not legalizing marijuana is fear of the impact it has on the brain. But research at the University of Bonn in Germany indicates it may actually to good for memory, especially on the elderly, reversing brain aging and restoring learning ability.
So far the research led by Andreas Zimmer has only been done on mice.
"We repeated these experiments many times," Zimmer told New Scientist. "It's a very robust and profound effect."
Read: Marijuana Oils, Concentrates Getting More Potent
Researchers have found genetic mutations in mice that prevent the endocannabinoid system from working properly age faster, exhibiting more cognitive decline, but Zimmer wondered if stimulating the system in elderly mice would have the opposite effect.
The dosages of THC, the psychoactive ingredient in cannabis, Zimmer used were small, far less that what would be needed to cause psychoactive effects. Middle-age and elderly mice given THC performed as well as young mice that hadn't been dosed.
Read: California Looking At $1B Tax Bonanza From Legal Pot
Zimmer said further research indicated the THC-boosted mice showed evidence of an increased number of connections among brain cells in the hippocampus, which plays a role in memory formation.
"A low dose of … [THC] reversed the age-related decline in cognitive performance of mice aged 12 and 18 months. This behavioral effect was accompanied by enhanced expression of synaptic marker proteins and increased hippocampal spine density," the researchers wrote in the abstract of their study published in Nature Medicine.
When younger mice were given the same dosages, their performance declined, indicating the fully functional endocannabinoid system may have been overstimulated.
Zimmer said though there is no formula for translating the mouse experiments to humans, he's planning human trials that will use purified THC rather than weed so dosages can be controlled.
David Nutt of Imperial College London told New Scientist his research has shown the cannabinoids the body produces have beneficial effects on the brain and in alcoholics, can prevent brain damage.
Research at Tel Aviv University in 2013 found low doses of THC protect the brain from long-term cognitive damage from oxygen deprivation, seizures or toxic drugs. The research by Professor Yosef Sarne at the Adelson Center for the Biology of Addictive Diseases at the Sackler Faculty of Medicine found low doses of THC had an impact on cell signaling, preventing cell death and promoting growth factors.
Another 2013 study by researchers at Louisiana State University's Health Sciences Center found THC can increase the level of the COX-2 enzyme in the hippocampus and cause memory problems, but the effect can be limited by over-the-counter painkillers and actually could help Alzheimer's sufferers.
"Our studies have solved the longtime mystery of how marijuana causes neuronal and memory impairments," senior study author Chu Chen said in a press release. "The results suggest that the use of medical marijuana could be broadened if patients concurrently take a nonsteroidal anti-inflammatory drug such as ibuprofen."
Marijuana research has been strictly limited in the United States because the federal government classifies weed as a schedule 1 drug, akin to heroin and morphine. Twenty-six states currently have legalized marijuana in some form with three more poised to join the club. Seven of those states have legalized weed for recreational use with other states considering similar action.
Even in states where recreational marijuana remains illegal, some jurisdictions have downgraded marijuana possession charges to tickets resolved with a fine.
FOR FREE to continue reading
✔️ Unlock the full content of International Business Times UK for free
offer available for a limited time only
✔️ Easily manage your Newsletters subscriptions and save your favourite articles
✔️ No payment method required
Already have an account? Log in
© Copyright IBTimes 2023. All rights reserved.