Marijuana Startup Accelerator CanopyBoulder Is Leading A Cannabis Industry Boom, But Some Grads Say The Program Isn't Worth The Hype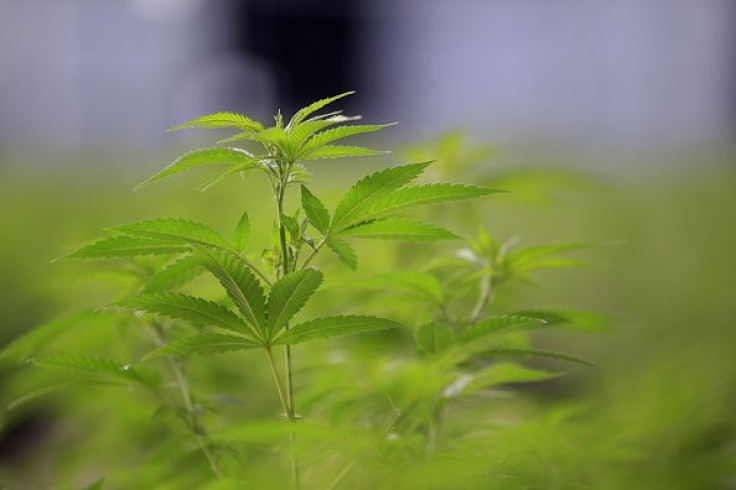 BOULDER, Colorado — It was week three for the new class at CanopyBoulder, the first seed-stage business accelerator focused squarely on the cannabis industry, and on this sunny Tuesday afternoon, CanopyBoulder managing director Micah Tapman was giving the 10 nascent marijuana companies chosen for the program a lesson in making personal connections.
A few days earlier, a major businessman in the Colorado marijuana industry had given a presentation at the accelerator. But after the talk, hardly any of the program participants had introduced themselves to their guest. Considering that individual is worth millions, that was the wrong move, said Tapman.
"Venture capitalism is all about authentic relationships," he told the group, spread out around CanopyBoulder's small office space, which is furnished with work tables cluttered with laptops and product prototypes and wipe boards on the walls tattooed with to-do lists and business plans. "Let's keep our focus on the people side of things."
But while CanopyBoulder may be ushering in a boomlet of cannabis accelerators — the program just announced a new $2 million fund to invest in startups, and similar enterprises are launching elsewhere — it is also currently struggling with its own authentic relationships. Two weeks ago, the website CanopyBoulder.co appeared online claiming, "We are a group of companies that have been through the 'mentorship driven seed stage investment program' that Canopy Boulder offers and we are furious. It is our opinion this cannabis accelerator is nothing but a cash grab, and we want to warn other entrepreneurs."
While the website was soon taken down, six of the 19 companies that have been through the program since it launched last spring have come forward with various levels of concern about the terms of their deals with CanopyBoulder or the behavior of those in charge. Most of these companies insist on remaining anonymous, however, and others associated with the accelerator wonder whether the complaints are simply a matter of sour grapes.
The flare-up highlights the interpersonal risk inherent in accelerator programs. Companies that enroll in such programs are wagering that the results will be worth the equity the endeavor will cost them, while accelerators are taking a gamble on not just the financial value of the companies they mentor, but also their social value. Will these proto-tycoons end up being responsible spokespeople for the program? Such relationships are likely especially precarious in a new industry like marijuana. Just as inexperienced marijuana entrepreneurs might be at greater risk of being taken advantage of, a first-of-its kind enterprise like CanopyBoulder could be uniquely vulnerable to attacks.
"In this industry you have one or two accelerators, so the programs are more assailable," said Aeron Sullivan, founder of Tradiv, one of the first companies to go through CanopyBoulder. "You couldn't do the same sort of attacks on [major tech incubators] Y Combinator or Techstars; everyone would say you are foolish. CanopyBoulder hasn't built a brand as strong as the mainline accelerators yet."
Bootcamp Boom
Tapman and his co-founders, Patrick Rea and Mark Nottoli, launched CanopyBoulder early last year to connect burgeoning cannabis entrepreneurs with investors eager to engage in a market that's estimated to top $20 billion in sales by 2020. (That would still leave the marijuana market a fraction of the size of other industries with significant venture capital interest; the U.S. consumer technology industry is set to hit $287 billion in revenues this year and the global biotech market is on track to top $400 billion in 2017.) CanopyBoulder quickly scored successes: Tradiv, an online marijuana wholesaling marketplace, and BDS Analytics, a cannabis-based market intelligence firm, proved standout companies among the first class, closing $1 million and $1.5 million funding rounds, respectively, in the months following the boot camp. All in all, companies in CanopyBoulder's two 2015 classes raised more than $10 million in capital, and the venture capital research firm CB Insights recently named the accelerator the most active private investor in the cannabis space.
"I thought the program was superb," said Roy Bingham, CEO of BDS Analytics, who credits the accelerator with connecting him not just with the right investors, but also individuals who would go on to become key employees. "I am not sure we would even have a business without Canopy."
It's not just the top winners who had positive things to say about the accelerator. "I came to Canopy with my eyes wide open," said Meghan Larson, co-founder of a cannabis ad network called Adistry. "I knew we were the first class and there would be some hiccups and that other classes would benefit from them." But in the months that followed her boot camp, as CanopyBoulder's founders continued to help her as she launched Adistry's seed round of funding, Larson said, "My respect and appreciation for their hard work and support has only grown. I've had about a dozen conversations with entrepreneurs that ended with me recommending them to apply to Canopy."
CanopyBoulder's success may be why it's facing competition. Greenhouse Ventures, a cannabis accelerator, is launching in Philadelphia. And Gateway, a joint marijuana accelerator and co-working space, opened its doors in Oakland, California, late last year and will soon announce its first cohort of entrepreneurs. Unlike CanopyBoulder and Greenhouse Ventures, which for legal reasons only invest in ancillary marijuana businesses, Gateway is open to ventures that "touch the plant" — i.e., produce, process or sell marijuana. "I think the industry is large enough for programs with different approaches," said Ben Larson, Gateway co-founder. "There are companies that touch the plant that operate in the public domain. It is possible to create a legal structure to invest in them in a reasonable manner."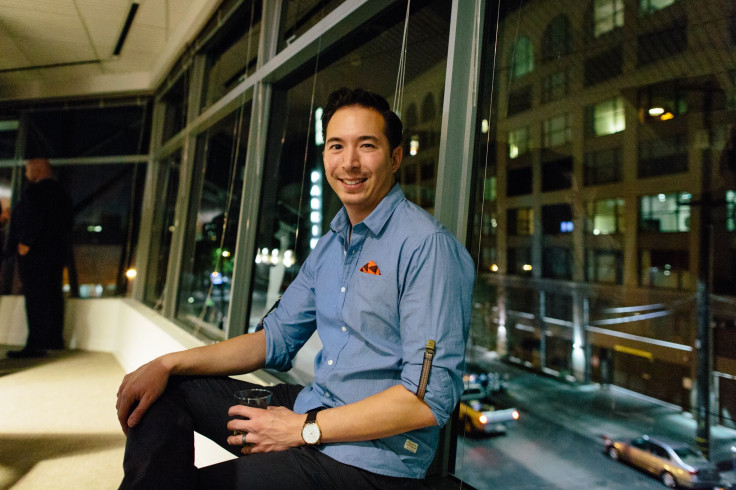 Perhaps sensing such potential competition, CanopyBoulder had ambitious expansion plans, originally aiming to launch two classes this spring, one in Boulder and one in San Francisco. But after failing to receive enough qualified applicants, the accelerator delayed its California launch until next fall. Tapman blames the poor showing on new California medical marijuana regulations that have left the already fragmented statewide industry in flux. "The market was very chaotic," he said. "A whole bunch of businesses went back to the drawing board. We had some really strong aps, but also had a bunch of me-toos. The really strong entrepreneurs are waiting to see what happens."
But at Gateway, Larson said California's evolving cannabis regulations haven't impacted its ability to attract talent. "It hasn't been an issue," he said. "We took in nearly 150 applications from nine different countries and 17 different states."
Conflict Over Equity
For CanopyBoulder, troubles began when CanopyBoulder.co launched two weeks ago. The news quickly spread among the small but growing list of CanopyBoulder alumni and the cannabis startup community, but then, a few days later, the website disappeared.
"We took it down because we got a lot of requests from the other Canopy companies and we don't want to do anything to hurt them," a representative of one of the companies behind the website said via email. "Companies looking to apply to Canopy deserve to know the truth and so do investors."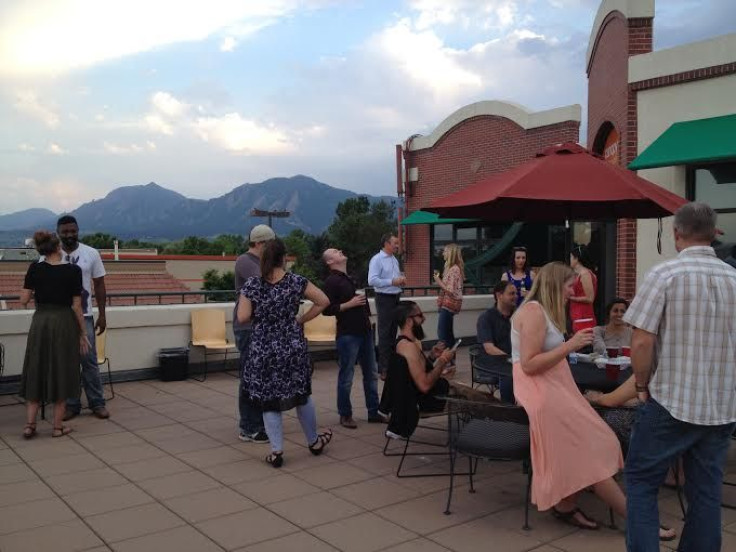 Communicating via email, the group behind the site refused to reveal their identities. When many of the CanopyBoulder alumni were contacted directly, most had positive things to say about the accelerator — but several had concerns. Five company founders who voiced criticisms insisted on doing so using pseudonyms. "A lot of these companies are still fundraising and speaking out would endanger their raises and they just don't want to do anything which would jeopardize that," noted an email from the group behind the site. "If companies were to come out and openly speak out, CanopyBoulder will come out and just go on the defenses and most likely even sue them."
Among the major complaints listed by the website and echoed by various alumni was the 9.5 percent equity that CanopyBoulder took in exchange for its boot camp and $20,000 in seed capital, a higher price than many accelerators. Techstars requires 6 percent equity in exchange for a $100,000 convertible note, while Y Combinator trades a 7 percent stake of each company for a $120,000 investment. Gateway will take a 5 percent stake for a $50,000 investment, said Carter.
CanopyBoulder also included an anti-dilution clause up to the first $500,000 investment in each company, meaning CanopyBoulder's ownership share remains the same if the company issues equity at a lower valuation.
"9.5 percent equity with the $500,000 non-dilution clause was never explained to companies at acceptance," said "John Smith," a company founder from the second CanopyBoulder class who communicated via email. "It was hidden that Canopy will own 13.2 percent in the end. This caused difficulties for some companies while fundraising. Investors were expressing why we agreed to such horrendous terms and some investment opportunities were lost as a result."
"It's a risk premium," said Tapman of CanopyBoulder's high equity stake, noting that marijuana investments are more precarious because of uncertainties in the marijuana industry. "Techstars is playing in a trillion-dollar industry. The 2015 cannabis market was only about $5.4 billion. I guarantee that the industry, at present, isn't large enough to support the next Uber. "
Plus, adds Tapman, CanopyBoulder's terms are clearly stated in each company's contract. "Everything is straightforward," he said. Why would companies complain anonymously about the arrangement they agreed to after the fact?
Unfair Competition
Several former CanopyBoulder companies said that while they understood the terms of their deal, they were at times disappointed with the support they received in exchange for it.
"I think Canopy founders are good people and did their best to get my business investment ready, while admittedly being a new venture themselves looking to establish a foothold," said "Jack," a company founder from the first CanopyBoulder class who said his experience was generally positive. "That said, I think the state of cannabis investing as a whole to this point is lots of smoke with little fire. I found that most of the investment conferences I went to were filled with people looking for investments and very few actual investors."
Other CanopyBoulder graduates have bigger gripes with the program, saying the program's founders at times seemed more interested in raising money for themselves than for the companies they were mentoring. "If I brought in a new investor lead that they didn't know, they took it and tried pushing them to invest into Canopy instead of me," said "Rupert Pupkin," from the first CanopyBoulder class. "Pretty much through the whole program, Canopy was just trying to raise money for themselves, and the portfolio companies were simply a showcase so they could attract investors."
"I am grateful for receiving the investment and the experiences at the beginning were valuable, but at the end of the day their business ethics made them seem less like venture capitalists and more like vulture capitalists who abused the entrepreneur-adviser relationship," added "Brian," a graduate of the second class who said the accelerator's founders would at times talk up CanopyBoulder to investors instead of promoting individual companies.
Tapman said CanopyBoulder has no choice to but seek out funding, even from investors who might also be looking at its portfolio of companies. "I would love it if someone handed over $10 million to run our accelerator for 10 years, but that is not the nature of the beast," he said. "Investing in an accelerator fund is a very different risk proposition to investing in a single company, and our investors are looking for a lower risk profile than they can gain with single-company investments."
For some former CanopyBoulder companies, concerns came to a head last month when the accelerator announced its latest class of entrepreneurs. According to the short-lived CanopyBoulder.co website, three of the 10 companies in the spring program were direct competitors of graduates from the first two classes: Würk, a cannabis human resources system, resembled Highest Reward from the first class; iDro, an automated hydroponic system, seemed very similar to Leaf, also from the first class; and Stashbox, a monthly subscription service, sounded analogous to Ganja Boxes, from the second class.
"It was confusing to me and my co-founder," said Ganja Boxes co-founder Dhaval Shah, who added he was otherwise pleased with his experience with CanopyBoulder. "I know the industry is growing and the market is big enough for similar companies. However, I don't understand why Canopy had to choose a similar company so soon. Canopy now has us competing against each other and that's not something I expected from the program."
Then there was the fact that the new CanopyBoulder class includes Trellis, an independent marijuana product-testing company that Tapman and Canopy co-founder Rea conceived of and then recruited Jill Lamoureux, a former CanopyBoulder mentor, to act as its CEO. Trellis' website originally listed Tapman as chief technology officer and Rea as vice president of research; now the two are listed as advisers.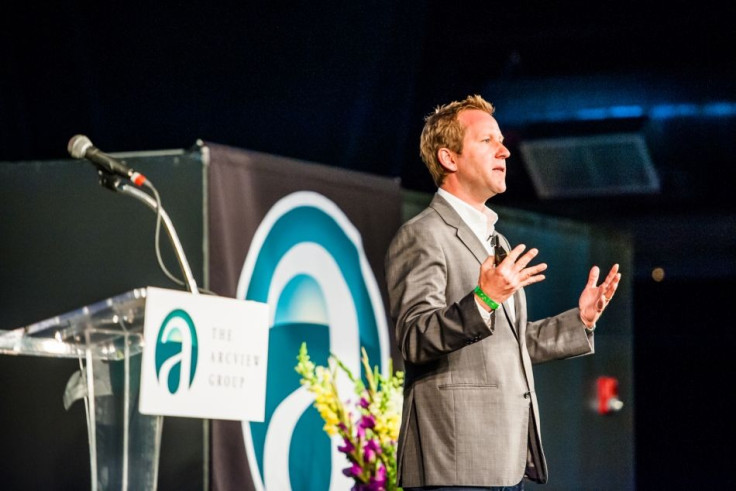 "Investing in their own startups and enrolling direct competitors into the current batch is absolutely b------t," said "John Smith," from the second class. "I don't see how they are going to run another startup when they have committed to helping 10 new companies and can't even execute on that properly."
Tapman understood why graduates would be disappointed to see competitors on CanopyBoulder's roster. But he added, "Competition is part of the business and this is how industry-focused accelerators generally invest. We believe in certain verticals. We will most likely invest in competitors unless you are killing it to a degree where no one can compete again."
Investing in competing companies is common practice for such programs. "An accelerator is a diversified investment play," said Carter at Gateway. "There is going to be competition." Still, Carter said Gateway doesn't need to compete with its companies for investment, nor does he or his co-founder Carter plan on inserting their own entrepreneurial ventures into the mix. "We believe the only way to succeed is through focus," he says. "It would be a misdirection if Carter and I shift our focus from building the best damn program that we can."
Yes, said Tapman, CanopyBoulder came up with the concept for Trellis and sought out a CEO for it — just like it did for BDS Analytics, one of its top moneymakers. "At the end of the day, our financial duty is to our investors," he says — and if that means generating their own ideas for the accelerator, so be it. "We are often team members in some advisory role, CTO or similar for example, until companies can find the right people," he adds.
But some CanopyBoulder graduates said they're not sure whether CanopyBoulder's founders should be trusted to help run such companies. Last year, Mark Nottoli, CanopyBoulder's third co-founder, settled a $3 million lawsuit filed by the Federal Trade Commission alleging that NourishLife, Nottoli's supplement company, made unsubstantiated claims that its products would support "normal and healthy speech development" in children. "It's concerning enough when the founder of Canopy has already settled for $3 million dollars with the FTC," said Fact Checker, a company from CanopyBoulder's second class. "The fact that they hired a bunch of direct competitors for previous Canopy companies shows they're complete amateurs, too."
"One of Mark Nottoli's business ventures agreed to discontinue certain marketing claims not related to financial management or quality of the company's products," said CanopyBoulder in a statement. "NourishLife made changes to their marketing and packaging, and the matter was settled. It's worth noting that NourishLife has been the recipient of BBB complaint free award for five years running and was the 2012 winner of the 'Outstanding Application in Healthcare Management' award in Geneva, Switzerland."
Hard Lessons
Sitting in his office after giving his "authentic relationship" speech to the current CanopyBoulder companies, Tapman struggled with how to deal with the discontent that has bubbled to the surface over the past several weeks. On one hand, when an accelerator takes in entrepreneurs, it assumes the risk, financial and otherwise, of those entrepreneurs' behavior. "Patrick and I manage this fund and we stand between the investors and the entrepreneurs," he said. "If the entrepreneurs go a bit haywire, we insulate the investors from that chaos and drama."
But what do you do when that drama includes anonymous complaints publicly bashing the program? Even Tapman's nominal competition questioned the actions of CanopyBoulder's detractors. "I think it's kind of an irresponsible way of airing your grievances," said Larson at Gateway. "You knew the terms when you were entering the program. If you feel you were misled, take that up with the people you feel were responsible. I think it is a bit unfair to put these people on blast."
Whether the individuals behind CanopyBoulder.co have valid concerns or are just looking for someone to blame for their businesses struggles, the damage might already be done. "Things with Canopy didn't seem to go well," said Michael Guerra, principal with Sugar Leaf Capital, a venture fund focused on the cannabis industry. "Maybe there weren't the right folks to be doing it in the first place. You need the right folks coming to the table. It's why folks like Gateway and some of the others are starting to fill that void."
Whatever CanopyBoulder chooses to do moving forward, changes have already been made. The program now takes 6 to 9.5 percent equity from each company, depending on the situation, and will offer $50,000 in additional seed capital to up to three standout companies during each class. The program has also limited most of its new anti-dilution clauses to the first $250,000 investment in each company.
"It's because there's lower risk in the industry," said Tapman. "We have successes to point to."
© Copyright IBTimes 2023. All rights reserved.