Marilu Henner Reveals The Secret To Her 'Dancing With The Stars' Energy, Talks 'In-Lawfully Yours' Film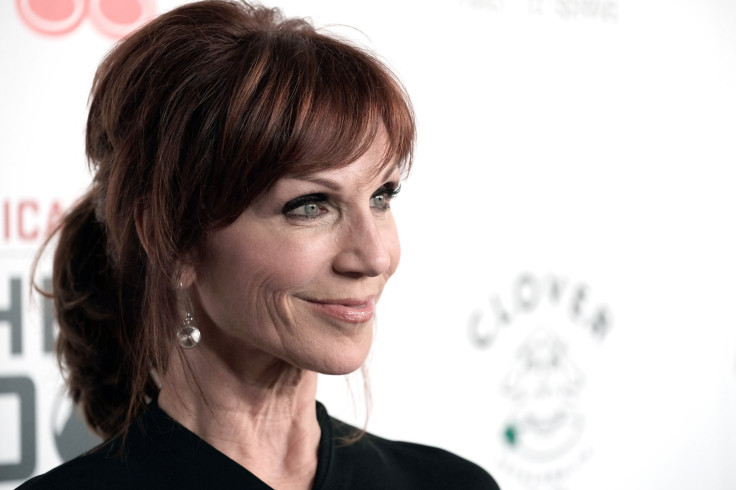 Marilu Henner can do it all — she's a well-known actress, a New York Times best-selling author and now she's a mirror ball trophy contender on "Dancing With the Stars."
Last month it was announced that the former "Taxi" actress would be participating in Season 23 of the ABC series — a dream she's had for several years. It was later revealed that Henner would be performing alongside longtime pro Derek Hough, who announced his return at the last moment after learning that he had been freed up of other obligations. During an interview with International Business Times, Henner revealed that she was over the moon about being invited on the show, joking that she feared her enthusiasm may be seen as a turn off to the "DWTS" casting team.
"This is something I've wanted to do for a long time. My joke has been that they were either going to let me do it or there was going to be a restraining order," Henner told IBT. "I was such a fan girl and now I get to do it, so I'm thrilled and I get to do it with Derek Hough. My bar was already set high and now with Derek, I need a pole vault to get over it."
With six-time mirror ball trophy winner Hough by her side, fans immediately began buzzing about the pair potentially sweeping the competition. The pair — dubbed Team Henergy — made their ballroom debut on Sept. 12, living up to every ounce of hype and scoring high with the judges for their dedication and high energy during performances. Henner, 64, attributes her charisma on the dance floor to her diet, telling IBT that she gave up dairy nearly three decades ago and has been forever changed for the better. Although she and Hough make it look easy, she admits that she didn't realize how difficult the competition would be until she was in it.
"I've been plant based in my eating for a very long time — I gave up dairy products Aug. 15, 1979. It was a Wednesday," she said. "I think that there's been no mucus to hold me back all these years and it definitely changed my energy level when I gave it up."
In addition to competing on "DWTS," Henner is hard at work promoting her latest project — a film called "In-Lawfully Yours." The movie is a faith-based comedy with a twist. It follows a young woman as she attempts to pick up the pieces after learning that her husband is cheating on her. In doing so she becomes close with her mother-in-law, who is going through life changes of her own.
"[Jesse's (Chelsey Crisp)] mother-in-law — played by me — loses her husband and has to pack up her house. At the same time her and my son are going through terrible troubles," Henner explained. "He's horrible to her, he's horrible to me. She ends up getting involved with the local minister. It's very funny, very romantic and yet it has questions about faith and relationships and acceptance."
Leaving her usual "vibrant and powerful" roles in the past, Henner said the role required her to channel life experiences to get into character. At a young age, she watched her mother cope with the surprising death of her husband — who had a heart attack at 56. Henner also faced a bit of a health-related scare with her own husband, Michael Brown, when he was diagnosed with cancer several years ago. Rather than let fear overtake her, she and him teamed up to create a holistic health regimen and were able to beat the cancer. Brown went on to make his acting debut in "In-Lawfully Yours," which made it all that much more special to her.
"When I knew my character was moving out of her home after 30 years I asked them if they wanted me to bring any pictures and they asked if I had any wedding pictures. So I sent them my three wedding pictures and they see my third and final husband and they said, 'Wow he looks just like our image for the character in the film, would he come down and take pictures with everyone?' So I said I would ask him and they said, 'Oh, but he would have to play the actual character in a coma.' So you see my actual husband at the beginning of the film."
"In-Lawfully Yours" is available for streaming on Amazon Video and several other services. Tune in to ABC Mondays at 8 p.m. EDT to see Marilu and Derek compete on "Dancing With the Stars."
© Copyright IBTimes 2023. All rights reserved.