'Mario Kart 8 Deluxe' Midnight Release Locations: GameStop Likely Open, Best Buy Won't Be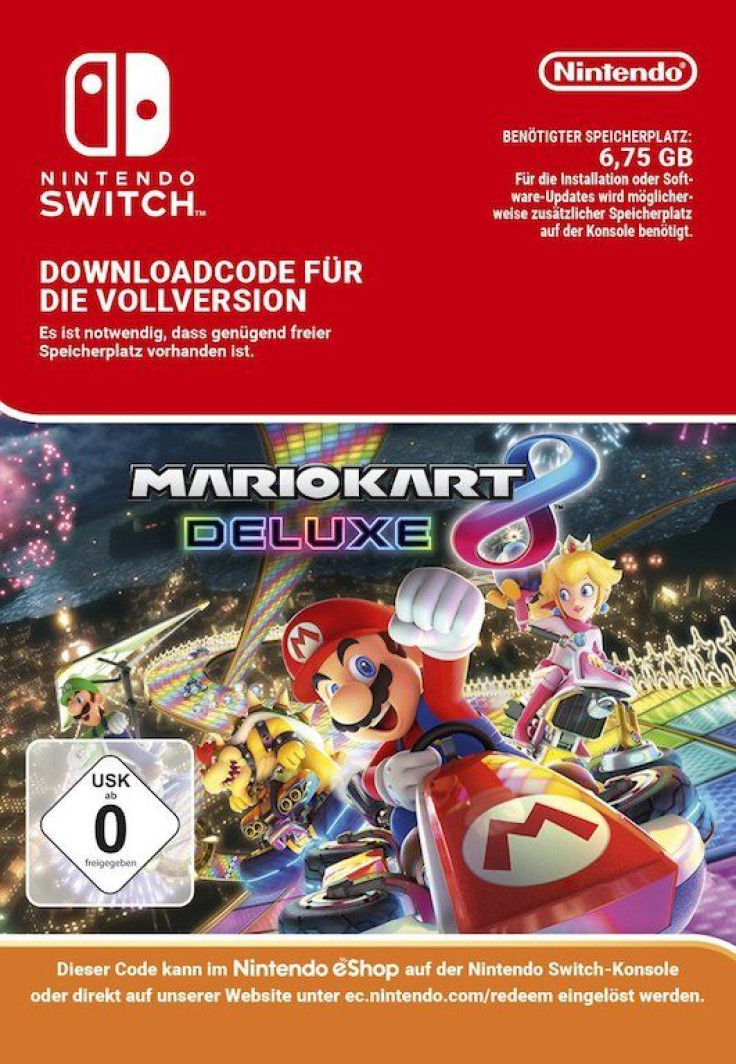 The second must-own Nintendo Switch game is Mario Kart 8 Deluxe , a port of the Wii U version with added modes and characters. While that doesn't sound appealing initially, believe us, it's a great game overall.
But if you want to get an early start to your Mario Kart-racing weekend you'll want to check your local GameStop to see if they are open at midnight to get your copy of Mario Kart 8 Deluxe. GameStop is normally open for big game releases and Mario Kart 8 Deluxe would constitute as one of them, but with the retailer announcing they will be getting a limited quantity of restock of the Nintendo Switch on Friday there's a good chance they will be open at midnight.
We have reached out to a GameStop representative to find out if stores across the country will be open and we will update as soon as we learn more. A Best Buy representative did, however, tell us that the retailer will NOT be open at midnight but will open at their normal hours the morning of April 28.
UPDATE: GameStop has informed us that they will "not be doing a midnight launch for Mario Kart 8 Deluxe."
To check and see if you can get a copy of Mario Kart 8 Deluxe at midnight, check out GameStop's store locator. If you're going to a Best Buy, the morning of April 28 check out which of the Best Buys are near you by checking the online store locator.
If you're getting Mario Kart 8 Deluxe from either Target or Walmart, you'll need to call your local store to determine if they're doing a midnight release. Sometimes the Target/Walmart strategy can pay off since they're not the sites most gamers go to for midnight releases, and the lines can be shorter. However, every location is different so your local store might not be doing a Mario Kart 8 Deluxe midnight release. Use the Target store locator and Walmart store locator to find out which place near you will let you get your copy of Mario Kart 8 Deluxe on at 12:01 a.m.
© Copyright IBTimes 2023. All rights reserved.