Marissa Mayer's $250 Million Compensation 'Not At All' Tied to Yahoo Performance, Shareholder Says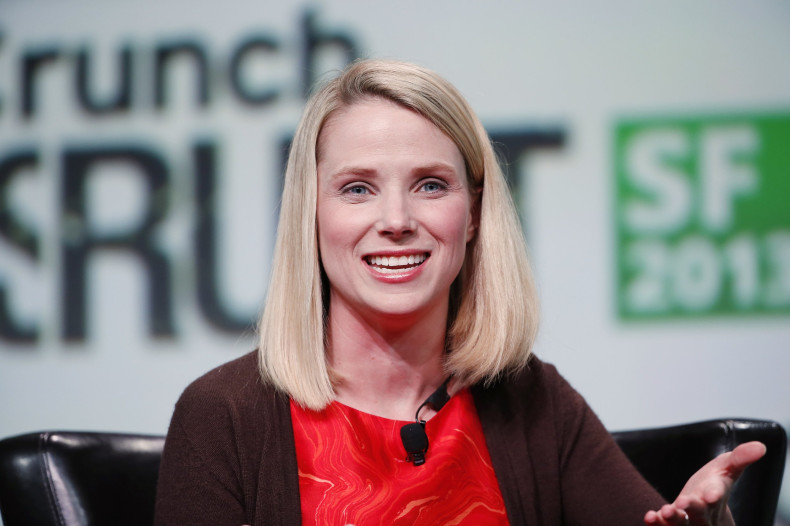 The $250 million compensation package Marissa Mayer is slated to receive if she stays on as the president and CEO of Yahoo! (NASDAQ:YHOO) for two more years is a terrible message to send to company shareholders and employees, according to influential shareholder Eric Jackson.
Jackson, a prominent columnist and Yahoo critic, penned a Forbes post Sunday complaining that Mayer will receive her paycheck regardless of how much money the company, and consequently shareholders, fare during her time at the helm. Mayer, 39, was given responsibility of Yahoo's core operations in 2012 after spending 13 years as an executive at Google (NASDAQ:GOOG).
While shareholders have seen the company's stock price more than double over the past two years under Mayer (from about $15 a share in 2012 to $36 a share today), it's not from any stellar management of core operations -- they have been shrinking while the other sectors of the company become more valuable. Much of the company's value actually comes in the form of cash investments in online marketplace Alibaba and Yahoo Japan.
When Alibaba releases its initial public offering in September, Yahoo will have $9 billion in cash, with an after-tax cash value of Yahoo Japan of $5.8 billion. According to Jackson's number-crunching (and consistent with other recent reports), Yahoo's core business has dropped a staggering $7.3 billion to $500 million over the past two years.
"[Mayer's] compensation package is not tied at all to performance of the Yahoo core business, only its stock price. Based on Alibaba' s enormous growth in the past two years, Mayer has been richly rewarded, despite having no impact on Alibaba," he wrote.
"For every $10 increase in Yahoo's stock price from here on, Mayer's existing compensation granted will give her at least an additional $30 million. Mayer is not the first CEO to negotiate a jaw-dropping lucrative compensation package from a board of directors and she certainly won't be the last. I can't really blame her for asking for the moon in compensation and being granted it. I am very disappointed in the stumbling decline of value of Yahoo's core business however."