Maritime Shipping Rates Tumbling, Sink Established Company
Baltic Dry Index plunges 55 percent so far this year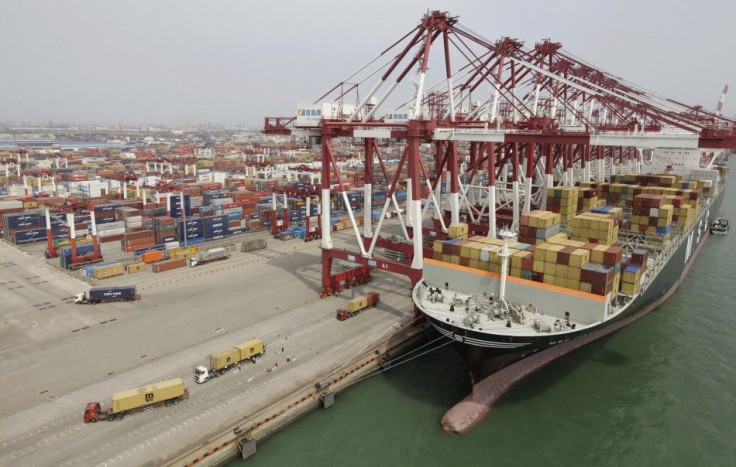 After recovering from near-decade lows in February, a benchmark of how much maritime shippers are charging to transport dry goods like steel and coal globally has been swooning to record lows, plunging 31.9 percent in the last month.
"Low activity keeps its toll on dry markets," Frode Mørkedal, an Oslo-based shipping analyst for shipping-focused investment bank RS Platou Markets, wrote in a note Thursday about the benchmark Baltic Dry Index.
It's a continuation of a story that has been hammering shippers throughout 2012 and is likely to continue: The delivery earlier this year of a huge number of ships commissioned in the mid-2000s, at the height of the worldwide economic boom, has created a massive supply glut, leading shippers into a self-destructive race to the bottom.
That dynamic has played itself out in difference phases. In March, for example, some international shippers began going bankrupt as the credit-financing spigot that has been keeping the industry afloat began to be turned off. Banks began the unusual tactic of "arresting" ships of defaulting shippers, detaining vessels in port with the help of private paramilitary units. That scared off some cargo customers, who began backing away from leasing shipping capacity in large ships.
Many analysts now see the next step, the liquidation of companies that simply can't hold on until the bad times are through, playing itself out.
"If you have an old fleet, you may not live through another period to one of good earnings," an analyst at an Oslo-based bank said. "At some point, all ships end up as nail and screws."
The current downturn is blamed for the demise of the world's oldest shipping company, which announced Thursday it was selling off its assets and closing shop.
Nearly 300 years after being founded by two English brothers who bought an ownership stake in a single sailboat, Stephenson Clarke Shipping Ltd. is taking down the Union Jack on its last remaining freighters, some of which are likely destined for scrapyards in the Indian Ocean.
Known in the industry as Stevie Clarke, the company said in a statement that a tough business environment for shippers was forcing it to give up on previously announced attempts to continue managing the company as a going concern.
"While previous economic downturns have been weathered, the current market is one of the worst experienced for many years with no upturn forecast for at least 12 to 18 months," the company said.
© Copyright IBTimes 2023. All rights reserved.