Mark Ruffalo Spoiled The End Of 'Avengers: Infinity War' Months Ago
Mark Ruffalo is pretty much the king of spoilers. It turns out that accidentally live-streaming the "Thor: Ragnarok" premiere isn't the worst Marvel detail he let slip. He kind of gave away the whole ending of "Avengers: Infinity War" last summer.
["Avengers: Infinity War" spoilers ahead! Turn back now if you have not seen the movie.]
During an interview at Disney's D23 Expo in July, Ruffalo and Don Cheadle spoke to Good Morning America. He was teasing "Thor: Ragnarok" and said that it never goes that great for superheroes at the end of Marvel movies.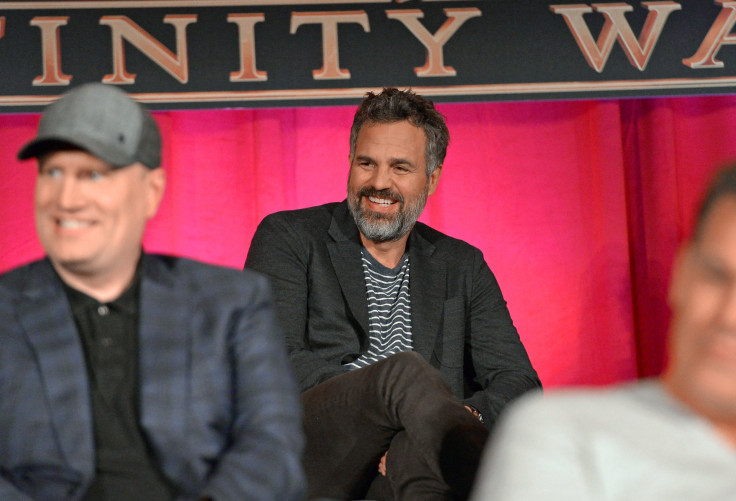 "Wait until you see this next one. Everybody dies!" the Hulk actor told GMA.
"Dude!" Cheadle exclaimed.
"Not everybody," Ruffalo backtracked. "Can we rewind that part?"
As the interviewer tried to ask the next question, Ruffalo asked Cheadle, "Am I in trouble?"
Cheadle was pretty sure that he was and encouraged him to move on. "I get impulsive sometimes," Ruffalo said sheepishly. Watch the slip up below:
Fans weren't sure what to make of Ruffalo's response. On the one hand, Thanos did kill everyone in the comics, but on the other, it seemed unlikely that the 50-year-old actor would just give away the ending so easily. Could it be sarcasm? Could it be a set up to mislead fans? Turns out it was just Ruffalo being a little too impulsive.
"Avengers: Infinity War" ends with Thanos (Josh Brolin) turning back time so that Scarlet Witch (Elizabeth Olsen) hadn't destroyed the Mind Stone. He ripped the stone out of Vision's (Paul Bettany) forehead, killing him once again. After Thanos completed the gauntlet, he disappeared and so did many of our beloved heroes.
Half of humanity started to fade away. Black Panther (Chadwick Boseman), Spider-Man (Tom Holland), Scarlet Witch, Falcon (Anthony Mackie), Star-Lord (Chris Pratt) and even Nick Fury (Samuel L. Jackson) faded away. It seems like its mostly the original Avengers lineup left standing: Captain America (Chris Evans), Black Widow (Scarlett Johansson), Iron Man (Robert Downey Jr.), Thor (Chris Hemsworth) and War Machine (Cheadle).
We'll find out who stays dead when "Avengers: Infinity War" hits theaters in May 2019.
© Copyright IBTimes 2023. All rights reserved.