Mark Zuckerberg's Net Worth Dropped $40 Billion In 7 Weeks
KEY POINTS
Mark Zuckerberg's net worth fell almost $30 billion in one day last month following the record-breaking plunge of Meta shares
His $29.8 billion loss was reportedly the second-largest single-day loss in history
Zuckerberg is currently estimated to be worth $81.9 billion
Facebook co-founder Mark Zuckerberg's net worth has continued to decrease since the record-breaking plunge of his company's shares last month.
The 37-year-old internet entrepreneur's net worth has fallen by about $40 billion since Feb. 2, when Zuckerberg was still worth around $121 billion, according to the Bloomberg Billionaires Index. As of Sunday, Zuckerberg is estimated to be worth $81.9 billion.
Last year, Zuckerberg's wealth increased by $24 billion after Facebook owner Meta grew in value by more than 20% in 2021, according to CNBC. By the end of last year, he was worth an estimated $128 billion.
On Feb. 3, however, Zuckerberg saw his net worth decrease by almost $30 billion in one day after shares of Meta plummeted 26%, CNBC reported.
Meta's stock fall marked the biggest slide in market value for a U.S. public company, according to a Reuters analysis of Refinitiv data. The share price drop also wiped more than $200 billion off of the company's market cap.
Zuckerberg's $29.8 billion loss at the time was the second-largest single-day loss in history, according to CNBC. It is surpassed only by the $35 billion that Elon Musk lost in November 2021 after he tweeted about selling 10% of his Tesla stake.
The plunge of Meta shares came after the social media giant reported a rare profit decline due to a sharp rise in expenses, shaky ad revenue growth, competition from TikTok and fewer daily U.S. users on its flagship platform. Meta also said Apple's new privacy will cost the company $10 billion, according to CNBC.
The massive decrease in the net worth of Zuckerberg, who owns nearly 13% of Meta, resulted in him being booted from Forbes' list of the 10 richest people in the world for the first time since 2015.
As of Monday, he ranks 15th on the magazine's real-time billionaires list with an estimated net worth of $77.4 billion.
Bloomberg reported a slightly higher net worth for Zuckerberg at 81.9 billion, but the Facebook CEO has also fallen off its top 10 billionaires list.
Zuckerberg first became a billionaire at 23 after Facebook's 2008 IPO. After Facebook acquired Instagram in 2012 and WhatsApp in 2014, he entered the top 10 of Forbes' billionaires list for the first time in 2016, becoming the world's sixth-richest person with an estimated net worth of $44.6 billion at the time.
As for how he spends his wealth, Zuckerberg has dropped hundreds of millions of dollars on real estate, particularly in California and Hawaii, over the years.
However, he announced back in 2015 that most of his money will be going to charity.
When he and his wife, Priscilla Chan, launched the Chan Zuckerberg Initiative at the time, Zuckerberg said they would give away 99% of their Facebook shares through the philanthropic organization over their lifetimes.
The Chan Zuckerberg Initiative focuses on "personalized learning, curing disease, connecting people and building strong communities," according to the couple.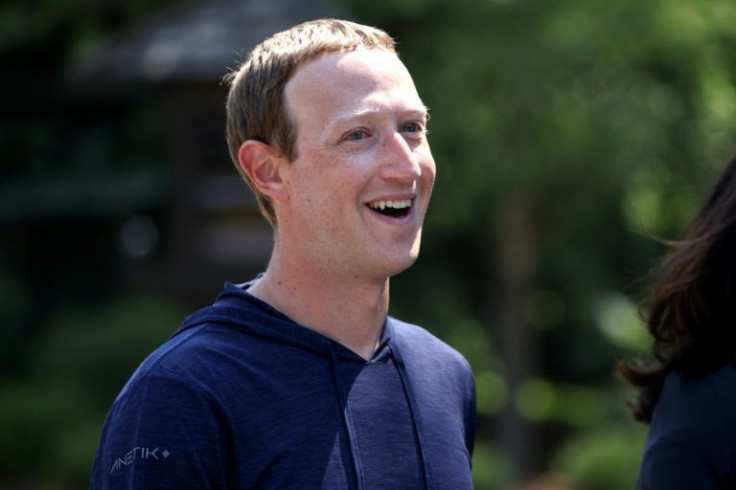 © Copyright IBTimes 2022. All rights reserved.
FOLLOW MORE IBT NEWS ON THE BELOW CHANNELS